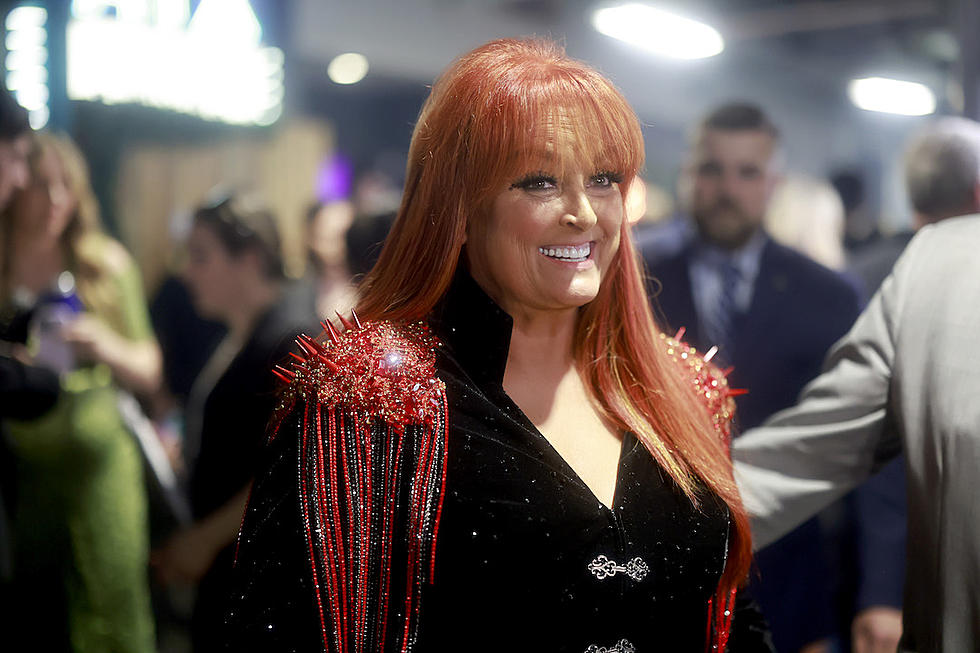 Wynonna Judd Navigates Life After Mom Naomi's Death in New Documentary
Emma McIntyre, Getty Images
When Wynonna Judd wrapped The Judds Final Tour in February after a nearly year-long trek, she was closing a personal chapter. In addition to celebrating the music of the Judds with her fans, the tour was a way of memorializing Naomi Judd, Wynonna's mother and her partner in the long-running, Country Music Hall of Famer duo.
Naomi died by suicide in late April of 2022, and the younger Judd's grief was still raw as she hit the stage for a cathartic, emotionally raw series of dates. Altogether, the tour was unforgettable — but now Judd is looking ahead to her next musical chapter, and beginning to navigate her future as she returns to her solo artist career.
And she'll be bringing her fans inside every step of the process: On Tuesday (April 18), Paramount+ announced a new documentary called Wynonna Judd: Between Hell and Hallelujah. The film will chronicle Judd's experience of grief and transformation, beginning with The Judds Final Tour and also including moments of reflection from the singer filmed on her farm property.
The Judds Final Tour was announced prior to Naomi's death. After that tragic event, Judd decided that rather than cancel the tour, she would reconfigure it with help from a rotating cast of superstar guests. Ashley McBryde, Brandi Carlile, Faith Hill, Little Big Town, Kelsea Ballerini, Martina McBride and Trisha Yearwood all joined Judd on various dates of the tour, and several of them contribute anecdotes from their experiences there to the upcoming documentary.
"It's real and it's raw. It's celebration and it's sadness," Judd says in a statement, reflecting on the chapter of her life represented in the documentary. "It's all of the people who I leaned on during one of the toughest seasons of my life. I wanted the opportunity to tell my story in my voice. If doing so helps one person out there choose life, then I am grateful."
The documentary takes its name from a lyric in a new song called "Broken and Blessed," which Judd wrote about her grief following her mom's death. She hasn't released the track yet, but shared some of the lyrics in an early 2023 interview, including the line: "I'm somewhere between hell and hallelujah."
Wynonna Judd: Between Hell and Hallelujah will premiere on Paramount+ on Wednesday, April 26. Just days later, fans can watch a televised two-hour concert event from The Judds Final Tour called CMT Presents The Judds: Love is Alive — the Final Concert. That special will premiere Saturday, April 29 at 8PM ET on CMT.
In Memoriam: Country Stars Who Have Died in 2022
May they rest in peace ...
The Judds Best Songs - Top 10 Hits From Wynonna and Naomi Judd
The Judds have 14 No. 1 songs and dominated Duo and Group of the Year awards at both the CMA and ACM Awards during the 1980s. They also recorded several dozen great songs that never made radio. Here are their Top 10 songs ever.
More From Taste of Country