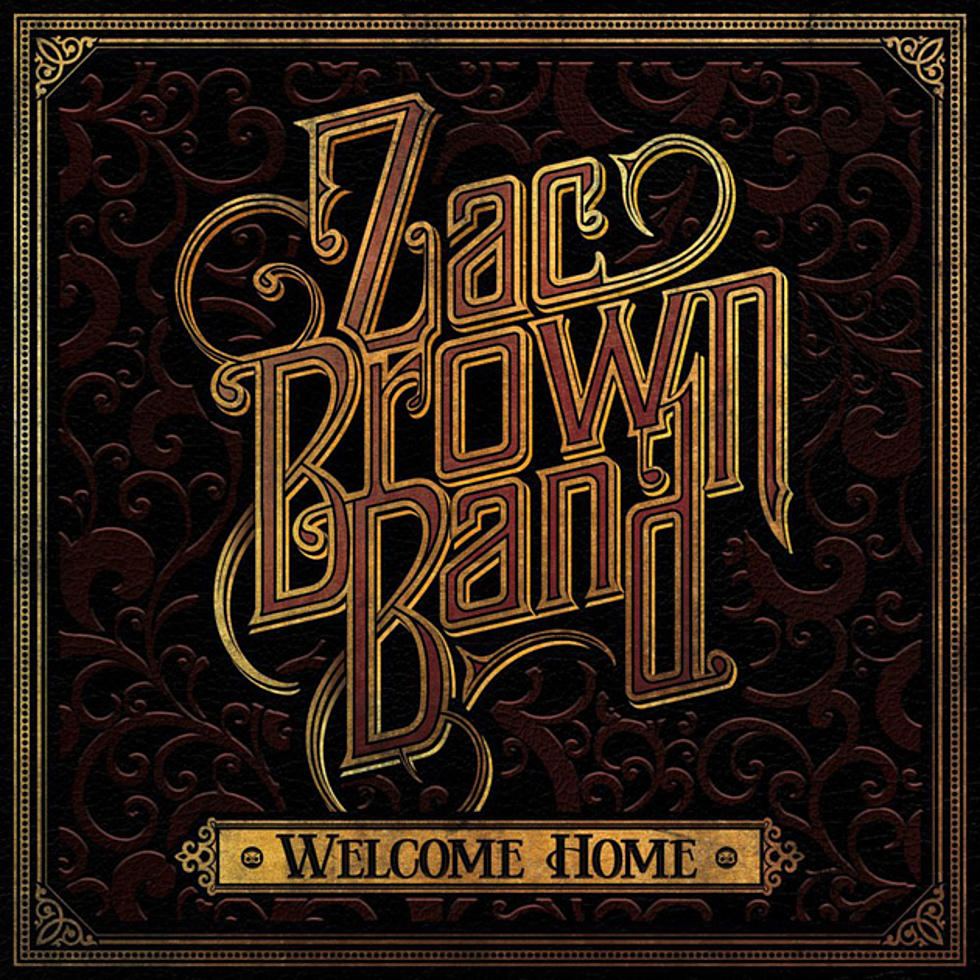 Album Spotlight: Zac Brown Band, 'Welcome Home'
Atlantic Records
Zac Brown Band's greatest risk to date may be Welcome Home, an intensely personal, vocal-heavy country album, served organically.
This is a more mature album, aimed at the group's older fans. Songs like "Family Table," "My Old Man" and "Real Thing" are nostalgic, slow-to-mid-tempo vocal showcases. "Roots" sets the tone, offering not only a theme, but the most dynamic collaboration on Welcome Home. Thick harmonies are pervasive elsewhere, but the chorus of this jam is the punch you look for from the talented group.
One mostly finds Brown showing appreciation for loved ones on the new Zac Brown Band album. His wife, his kids, where he came from and especially his father — the 10 songs are a gift to them as much as fans who'd hoped they would pull back from the experimental sound they'd leaned into over the last five years. The single "My Old Man" is representative of the project — if it has you dabbing your eyes, you'll want to add Welcome Home to your collection.
Collaborations with Pharrell Williams and Kacey Musgraves are but footnotes on an album so focused on memories. Both add strong vocal parts, with Musgraves' harmonies on "All the Best" lifting the John Prine song up to extraordinary.
A re-recording of "Trying to Drive" with newcomer Madison Ryann is the only true duet. Vocally she's comparable to Lauren Alaina, but Brown matches her. More than anything Welcome Home reminds us that the 38-year-old is an elite vocalist, something often lost in the thrilling chaos of a ZBB show.
Key Tracks: "Roots," "My Old Man," "Trying to Drive"
Did You Know?: Zac Brown Band recorded "Trying to Drive" for their Pass the Jar live album from 2010. Songwriter Aslyn Mitchell joined him for the live version.
See the Best Albums of 2017 (So Far)
More From Taste of Country