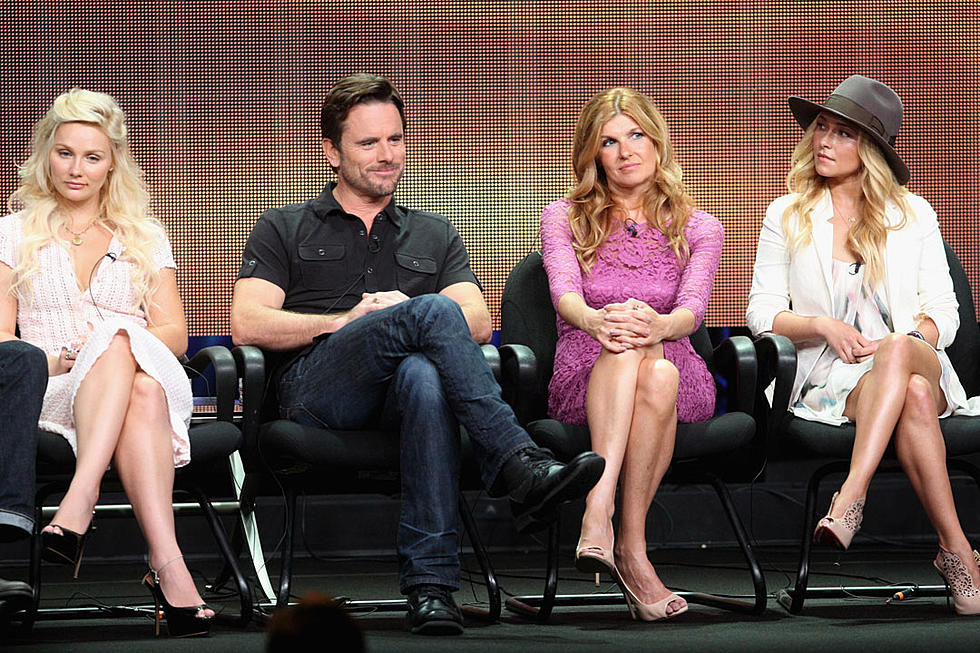 ABC Head Comments on 'Nashville' Cancellation
Frederick M. Brown, Getty Images
Fans of TV's Nashville were left reeling and wanting answers after the show was abruptly canceled last Thursday (May 12), and now the head of ABC is addressing viewers who wonder why ABC gave the beloved show the axe.
In a conference call with reporters on Tuesday, ABC's new president, Channing Dungey, tried to explain the reasoning behind ABC's decision to yank Nashville from the schedule, along with Castle, another fan favorite.
According to Dungey, producers "were definitely engaged in a bunch of conversations at the studio level" in an attempt to bring back both shows. But in the end, she says, "Internally on the network side, it was kind of the best fit for things on the schedule — obviously looking at ratings, looking at our own finances and looking at some of the new development," Us Weekly reports.
Nashville lasted four seasons on ABC, and there had been some very promising signs that the show would get a fifth season. In fact, Lionsgate TV, who produced Nashville, had recently hired two Emmy-winning producers to help the show, and they were reportedly working on possible plotlines for next year when ABC pulled the plug. The decision to cancel the show was so sudden that even the actors didn't know about it until right around the same time the news broke online, and the announcement stunned and angered the fan community, leading to all manner of speculation online as to why Nashville was canceled.
"A lot of the decisions really did come down to the wire, which is the difficult thing about these jobs," Dungey adds. "You have to kind of weigh and measure a lot of different things. And at the end of the day, it didn't feel that — even though Castle and Nashville were wonderful shows for us and good performers for a long time — that the future for us did not necessarily lie in those shows."
Deadline reports that former ABC President Paul Lee was a big Nashville supporter, and his departure from the network may have helped pave the way for its demise. Nashville's producers are trying to save the show by taking it to another network.
"#Nashies, we are working hard to find a new home for your favorite show!" Lionsgate writes on Twitter. "Thank you for your support & keep tweeting #BringBackNashville."
Nashville Mayor Megan Barry also expressed disappointment over ABC's decision, saying the city and state had been fully on board to help defray Nashville's production costs for a fifth season, as they have done in the past to help promote tourism.
Even if Nashville doesn't go on, its mark on the fans, as well as the actors who made their home in Music City for four seasons, will remain. Series star Charles Esten says he'll be staying in the show's namesake city with his family, no matter what happens.
'Nashville' Cast Respond to Cancellation
Why Was 'Nashville' Canceled?
See More Country Stars Who've Acted
More From Taste of Country