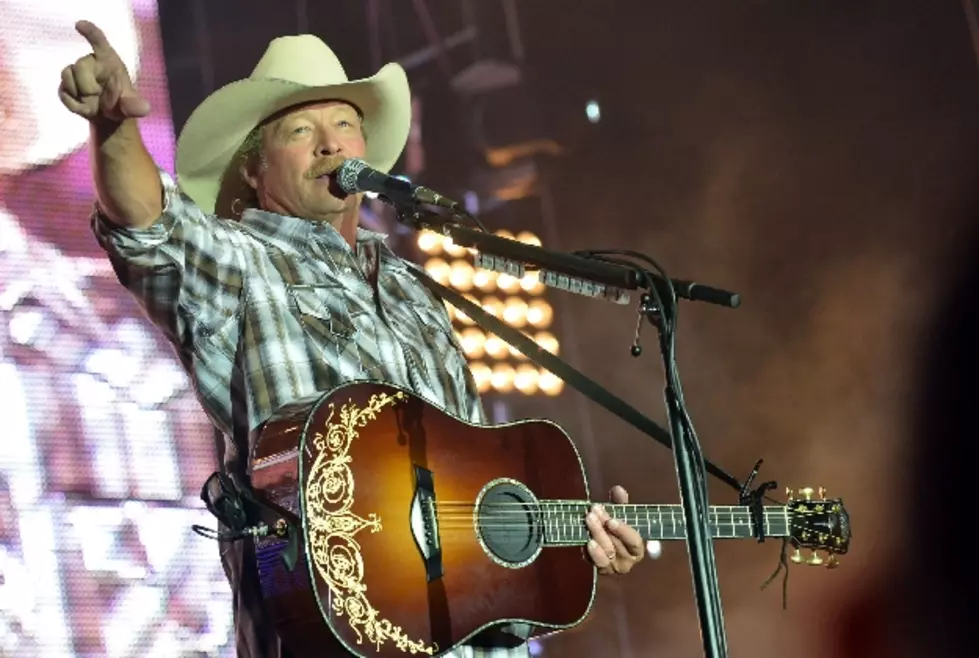 Alan Jackson to Celebrate July 4th With Military Families
Country music superstar Alan Jackson will help some deserving military families celebrate July 4th a little bit early this year. According to a post on Jackson's website, the singer is slated to perform this coming Saturday (June 30) at Fort Sill, Okla. to kick off the military installation's patriotic festivities.
The legendary singer will take the stage at Lucas Field on base, joined by special guests Easton Corbin and Gloriana. The show is open to the public.
Fort Sill was founded more than 140 years ago on the plains of Oklahoma. It was added to the National Register of Historic Places in 1960 and is home to Army artillery and officer training programs.
Jackson's ongoing 2012 tour also includes shows this week at Red Rocks Amphitheater near Denver on Thursday (June 28) and a Lubbock, TX show at the United Spirit Arena on Friday (June 29).
The hitmaker, who has been a fan favorite for several decades, released his new album 'Thirty Miles West' earlier this month, and it debuted at No. 1 on Billboard's Country Albums Chart. The record features the current hit 'So You Don't Have to Love Me Anymore' and 'Dixie Highway,' a duet with Zac Brown.
More From Taste of Country