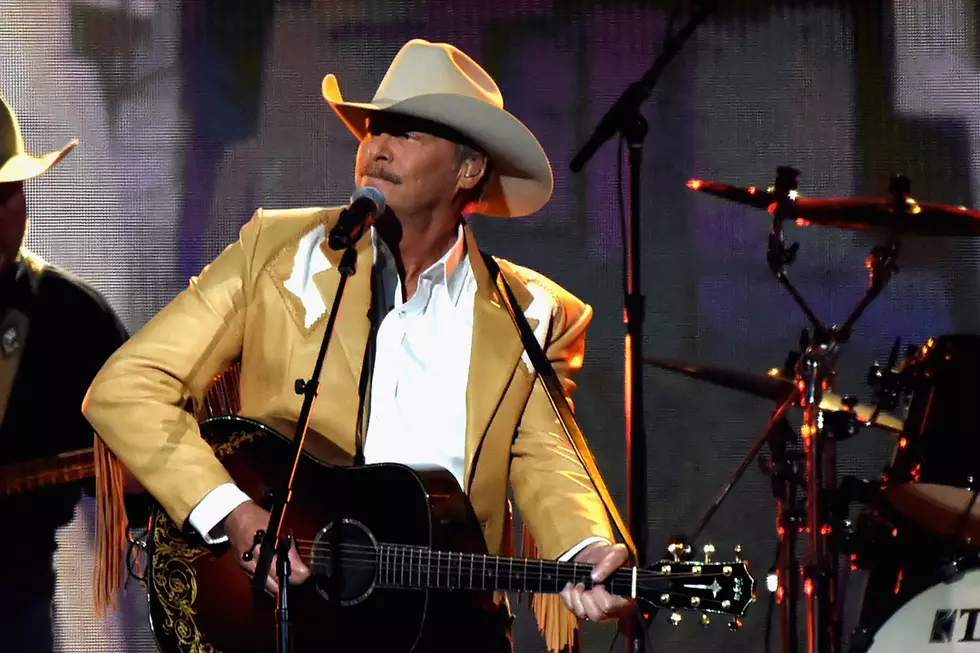 Alan Jackson, More Postpone Shows as Hurricane Florence Approaches
Rick Diamond, Getty Images
Alan Jackson has canceled two upcoming concert dates scheduled for North Carolina and South Carolina amidst Hurricane Florence warnings. According to his social media, Jackson's tour dates slated for Friday (Sept. 14) and Saturday (Sept. 15) will both be postponed.
"Alan's Friday, Sept 14 and Saturday, Sept 15 concerts at N. Charleston Coliseum and Charlotte's Spectrum Center are being postponed. Sending prayers for the safety to all those impacted by Hurricane Florence," his team shares on Twitter.
According to Pollstar, numerous concerts scheduled in the southeast have been canceled or postponed as the Category 4 storm heads for the Charlotte, N.C. area. Reports predict the hurricane could reach Category 5 by the time it hits land on Thursday (Sept. 13).
Unbelievable '90s Country Facts You Definitely Didn't Know:
A statement on Jackson's website further explains the decision to postpone and reassures fans who already bought tickets for the postponed shows.
"In consideration of fans' safety and that of touring crew and venue staff – and in conjunction with local authorities – Alan Jackson's Friday, September 14 and Saturday, September 15 concerts in South Carolina (N. Charleston Coliseum) and North Carolina (Charlotte's Spectrum Center) are being postponed," the statement reads. "Tour management, promoters and arena personnel are working through the logistics of rescheduling the shows; all tickets for both shows will be honored at the rescheduled dates. Sending prayers for the safety to all those impacted by Hurricane Florence."
No new dates have yet been announced.
According to CNN, a million Carolina residents have been urged to evacuate ahead of Hurricane Florence's arrival. Jason Aldean has also called off his show at Cincinnati's Riverbend Music Center on Thursday (Sept. 13) due to flooding from heavy rainfall.
Are You Alan Jackson's Biggest Fan?
You've Never Seen Anything Like Alan Jackson's Mansion!
More From Taste of Country