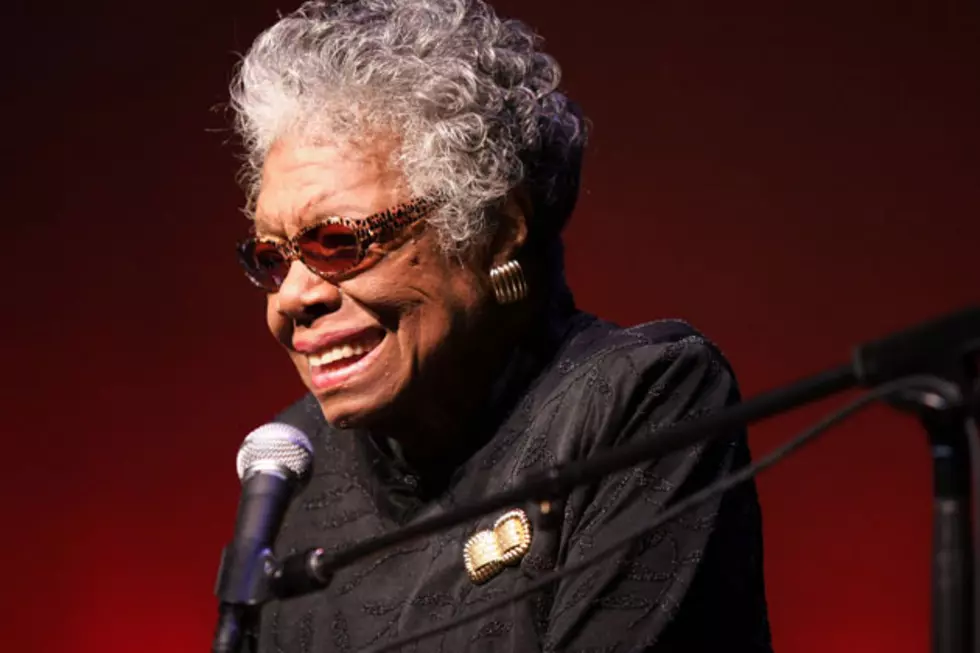 Author Maya Angelou Loves Country Music!
Did you know esteemed poet and author Maya Angelou is a country music fan? Neither did we! During a recent interview with Parade.com, the Pulitzer Prize winner admits she is a diehard country music fan at heart.
"I cook and I read. I have fabulous gardens, so I like to sit out in my gardens," Angelou says when asked about her favorite pastimes. "I cook for friends and have cocktails for friends. I watch 'Law & Order' and I listen to country music."
So who does Angelou turn to when she needs needs a great heartbreak song? The author name-drops a few of country music's biggest talents as some of her favorites. "I like Jennifer Nettles from Sugarland -- she can sing -- and so can Carrie Underwood. And I love Blake Shelton," gushes Angelou. "I'm also very smitten by a couple of real cowboys, Montgomery Gentry. I went to hear them and they gave me a guitar."
"I've been seriously affected by the breakup of Brooks & Dunn. They broke up after 20 years and I've been seriously offended by that!" admits Angelou.
How does Ronnie Dunn react to the author's self-confessed fandom? "When Maya says something like that, you've really got to take a step back and take inventory," the singer tells Gayle King in an interview when discussing Angelou. "She'll get deep on you."
Given her level of respect and accomplishments, it's a fair assumption the rest of her country favorites would react in the same regard.
More From Taste of Country