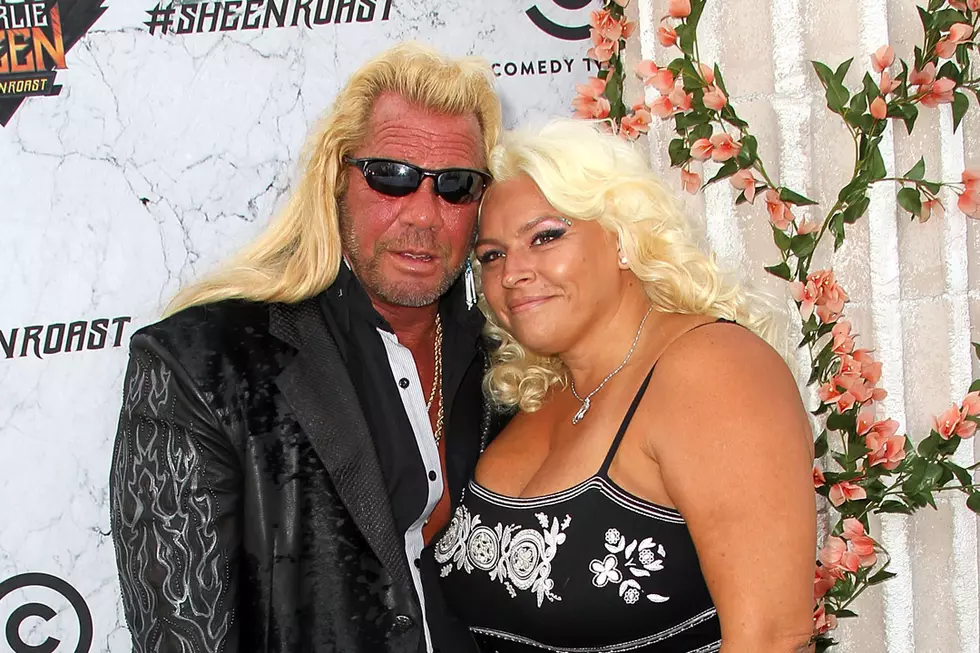 Dog and Beth Chapman's Love Shined Through, Even in Her Last Moments
Frederick M. Brown, Getty Images
For years, Duane "Dog" Chapman and his wife Beth let fans in on their lives via their reality TV shows, Dog the Bounty Hunter and its spin-off, Dog and Beth: On the Hunt, giving fans a look at their relationship, both romantically and in terms of their fugitive-hunting business. Since Beth's death in late June, following a battle with cancer, however, their followers have gotten to deeper look into the couple's loving relationship, which their youngest daughter, Bonnie Chapman, only grew stronger in Beth's final days on earth.
In an interview with SurvivorNet, Bonnie details Dog's never-waning love for his dying wife. "Even as her hair started to diminish, he would tell her that she looked like an Egyptian goddess," the couple's daughter recalls.
Because of the drugs she was taking, Beth sometimes got a metallic taste in her mouth when she tried to eat. Her husband, who "does not cook," his daughter admits with a laugh, would keep making and re-making Beth's meals until they were right.
"She was really trying her hardest to eat, and when my dad would try to make her food, if it didn't taste right, he would do it again and again and again until he got it right," Bonnie recounts. "When it was wrong, he would be like, 'Okay, I'll go back and do it again — I'll make it exactly how you like it and I'll make it so that you're able to eat it.'"
Adds Bonnie, "He just loved her so much, and I'm really proud of him for sticking with her until the very last moments. That's what she needed. She needed someone who loved her as much as my dad did. You know, I think that she truly feels that love now."
Beth Chapman's Last Words Were Gracious, Caring:
The Chapmans rose to fame in the 2000s thanks to their A&E reality show, which chronicled Dog's work chasing fugitives, with Beth as his business partner. The show aired from 2004 until 2012, followed by its first spin-off, which aired on CMT for three seasons. Another spin-off, Dog's Most Wanted, is in production for WGN; according to Us Weekly, filming began earlier this year, with Beth Chapman's cancer battle as a prominent storyline.
"My wife, the love of my life, is fighting for her life," Dog says in a trailer for the show, the premiere date of which has yet to be announced. "Instead of being at home helping her, I'm out here looking for you. I'm warning you in advance. May God have mercy on you when I get you, because I won't."
In addition to Dog and Bonnie, Beth Chapman is survived by and additional three children, Cecily Chapman, Garry Chapman and Dominic Davis. The couple, who first met in 1986, were an on-again, off-again couple before moving in together in 1995. They officially tied the knot in May of 2006.
Country Stars Who've Battled Cancer:
More From Taste of Country