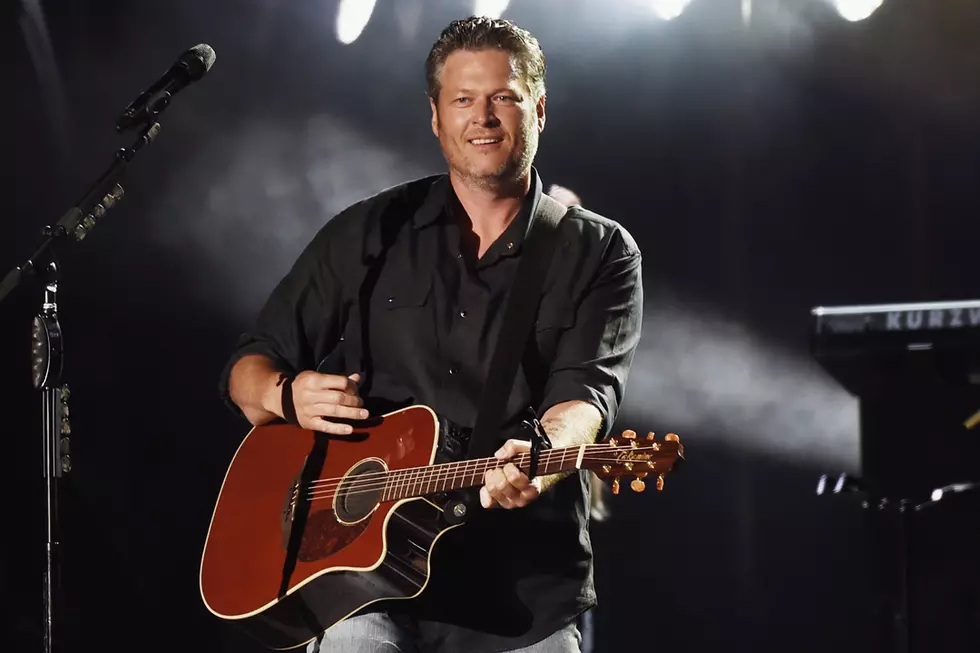 Blake Shelton Reaffirms His Commitment to Country Music
Rick Diamond, Getty Images
Blake Shelton isn't going to be leaving country music anytime soon. The singer and The Voice coach has just re-signed with his longtime record label, setting up an agreement that will join the two parties for a long, long time.
Shelton has been with Warner Bros. and Warner Music Nashville since the start of his career 17 years ago. The label's CEO John Esposito tells Billboard that the singer will basically end his career with Warner. Details of the new contract were not revealed.
This isn't the first time Shelton has re-upped with Warner Music Nashville. He did so eight years ago, and since then he's become country music's most visible star. "I'll Name the Dogs" just became his 25th career No. 1 single. His most recent album Texoma Shore was his sixth to hit No. 1 on the sales charts.
The news caps what has been a pretty great week for him, too. On Tuesday Shelton's team on The Voice won, again. Chloe Kohanski from Team Blake was crowned, giving Shelton six wins in 13 seasons. The pair sang Roy Orbison's "You Got It" together during the Dec. 19 finale.
Wow! Blake Shelton Has Really Changed Since He Started His Career!
More From Taste of Country