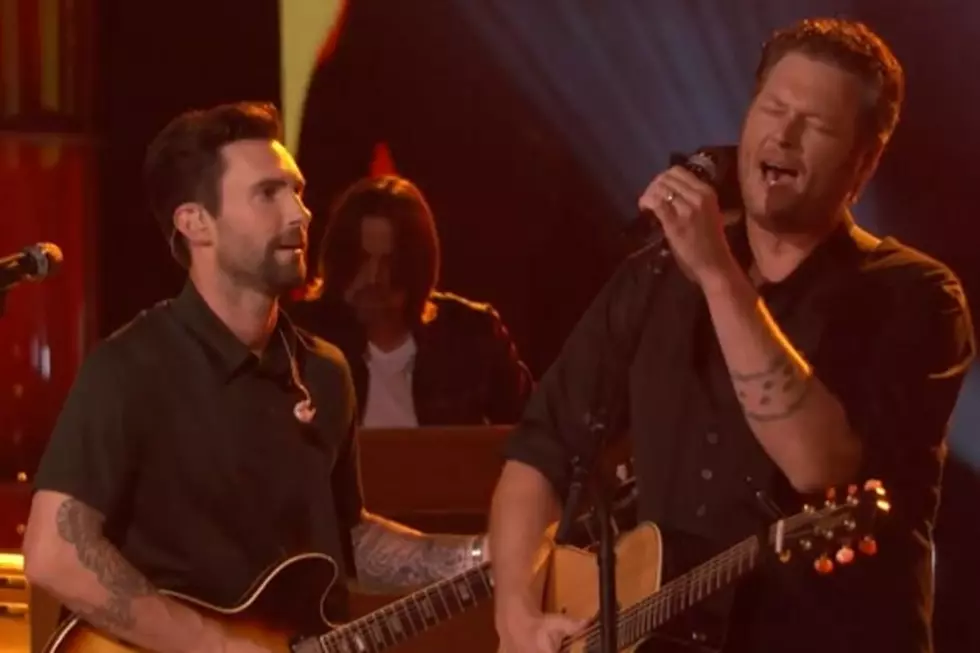 Blake Shelton Leads 'The Voice' Coaches in Rendition of Beatles Classic
YouTube
Blake Shelton and his bromantic partner Adam Levine strapped on guitars and performed the Beatles' classic 'With a Little Help From My Friends' with a little help from their friends, er, co-coaches. The show's four mentors hit the stage together on Monday's (June 17) episode of 'The Voice.'
Shelton and Levine, the sole original coaches to appear this season, linked up with newbies Shakira and Usher on the penultimate episode of Season 4. They kicked off the show with a rousing and heartfelt performance of the song, getting the audience -- both live and at home -- ready for a night of final performances from the Top 3.
The chemistry between the foursome was palpable, and the version was fun and eclectic.
Shelton still has two horses -- well, three, since the Swon Brothers are a duo -- left in the race. His Swons and country singer Danielle Bradbery are competing against Team Usher's Michelle Chamuel.
This is the second year in a row Shelton has had two finalists going into the final episode, and the oddsmakers say that Bradbery has the best chance to win, meaning Shelton could very well win for the third season in a row.
Will it be a Shelton threepeat? Tune in tonight (June 18) to find out. It's Shelton's birthday, so a third win might be the best present he could receive.
More From Taste of Country