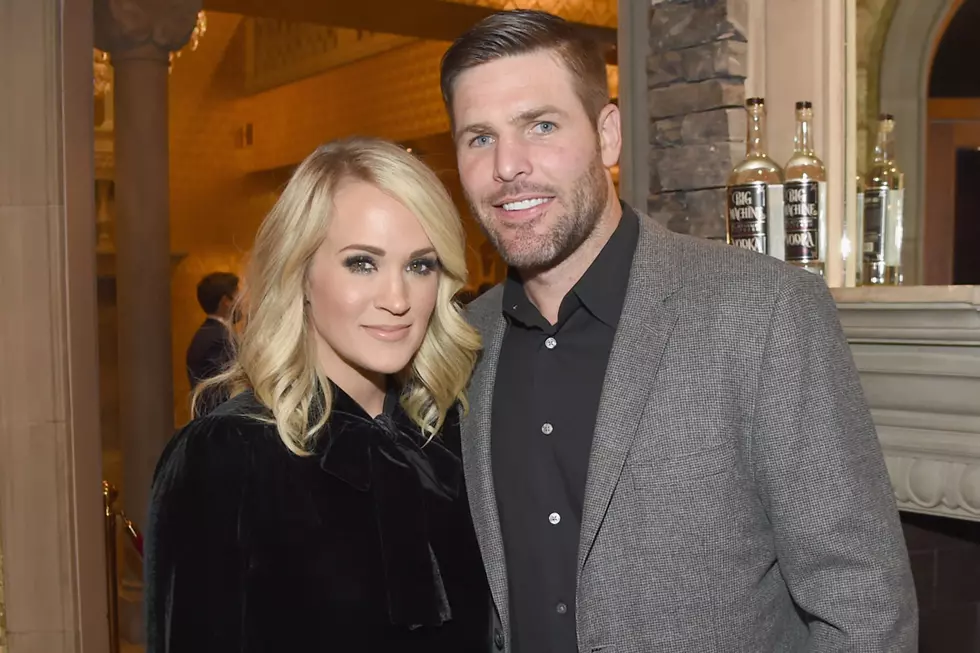 Carrie Underwood's Husband Addresses Divorce Rumors: 'Never Been Better'
Rick Diamond, Getty Images
Carrie Underwood has faced hardship in the last few months, but her troubles don't include marital strife. Her husband, Mike Fisher, took the time to shut down gossip that arose last week in tabloids regarding a divorce between the couple. Fisher, a devout Christian, decided to share some scripture on Instagram on Sunday (Feb. 19). He posted a biblical verse reading: "Search me, God, and know my heart; test me and know my anxious thoughts. See if there is any offensive way in me, and lead me in the way everlasting."  https://www.instagram.com/p/BfWuLMIjFgb/?taken-by=mfisher1212 Fisher seemed to note that the verse was merely a good reminder to remain mindful of his personal shortcomings, but he received a multitude of comments, with more than one fan interpreting the post as indicative of alarming confirmation regarding the NHL star's marriage. "Praying for you and Carrie. Ignore the media!" the fan, "beverly.ayers," wrote. Fisher responded by taking a dig at In Touch Weekly — the outlet that started the rumors — writing, "That's not media. We've never been better. Thanks."
Underwood suffered a terrible fall that broke her wrist and required dozens of stitches to her face back in November. Underwood warned fans at the end of 2017 that she "might look a bit different" after receiving 40-50 stitches to her face, but also assured them she's ready to meet 2018 head-on and hopes her injuries will minimally visible in time. There's no reason to doubt she's had the support of Fisher all along. The couple have been married since 2010, and are parents to toddler son Isaiah, who was born in 2015.
See Photos of Carrie Underwood + Mike Fisher Through the Years
Country Music's Worst Injuries, Watch!
More From Taste of Country