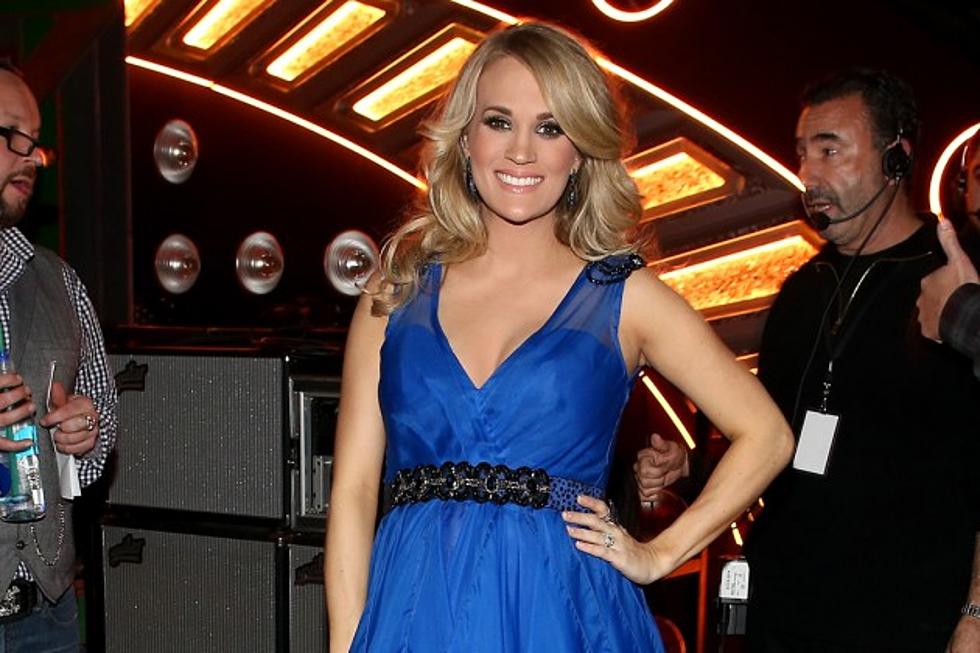 Carrie Underwood's 'Something in the Water' Wins Country Solo Performance Grammy
Christopher Polk, Getty Images
Carrie Underwood is a Grammy winner, again. Her chart-topping single 'Something in the Water' picked up country music's first honor at the 2015 Grammy Awards on Sunday night (Feb. 8), winning the Country Solo Performance award.
It's a familiar win for the very pregnant country superstar. She won the same award in 2013 for 'Blown Away.' In fact, this is her seventh Grammy since 2007.
Underwood topped big hits from Eric Church ('Give Me Back My Hometown'), Hunter Hayes ('Invisible'), Miranda Lambert ('Automatic') and Keith Urban ('Cop Car'). She was also nominated in the Best Country Duo/Group Performance, but lost out to the Band Perry's 'Gentle on My Mind.'
Rosanne Cash announced Underwood as the winner, taking a moment to talk about the state of the industry before getting to her award presentations.
"The music business is in a period of great change," she said before reassuring viewers the soul of great music will survive, despite the delivery method.
Underwood did not attend the 2015 Grammys, explaining that she's reached a point in her pregnancy where it's not safe to travel. She is expecting her first baby -- a boy -- in April. From her home all snuggly in her pajamas, the star posted:
Rockin' the Bump! See the Best of Carrie Underwood's Pregnancy Looks
More From Taste of Country