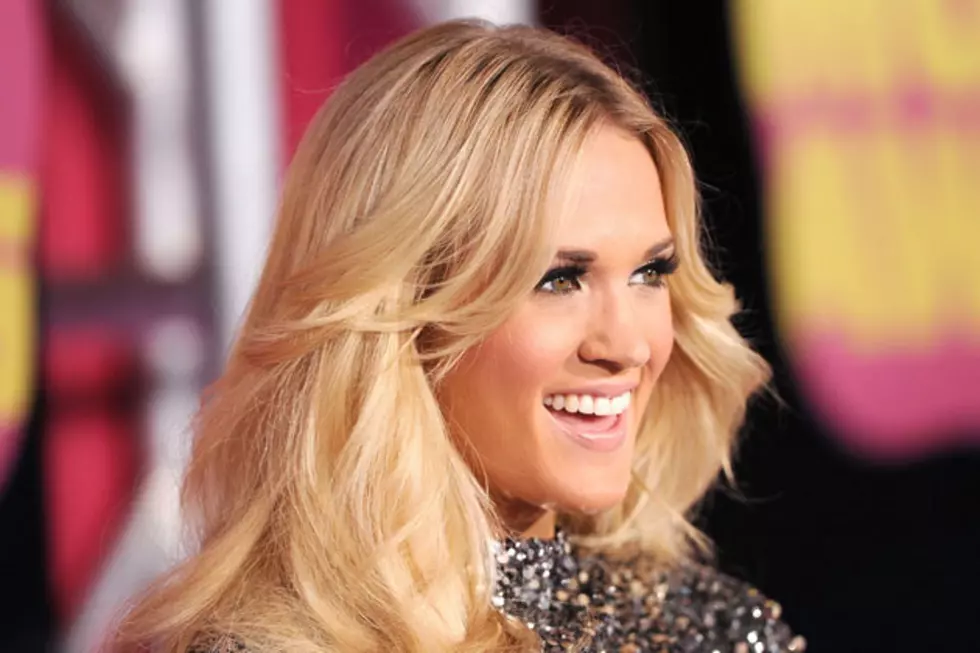 Carrie Underwood to Star in Live Broadcast of 'The Sound of Music'
Jason Merritt, Getty Images
Next Christmas season, Carrie Underwood will bring us the gift of music. The 'Blown Away' superstar will play the role of Maria von Trapp in a live broadcast of the famous Rodgers and Hammerstein musical 'The Sound of Music.' The singer takes on a role made famous first by Mary Martin on Broadway, then by Julie Andrews in the 1965 Oscar-winning movie of the same name.
Iconic songs from the musical include the title track, plus 'My Favorite Things,' 'Edelweiss,' 'Do-Re-Mi' and 'Maria.' "How do you solve a problem like Maria / How do you catch a cloud and pin it down / How do you find a word that means Maria / A flibbertijibbet! A will-o'-the wisp! A clown," the nuns famously sing about the leading lady during 'Maria.'
Maria is a nun who leaves the convent to become a governess to Captain Georg von Trapp's children. At the time, pre-World War II Austria (where the story is set) is being annexed into Nazi Germany. Maria falls for the handsome widow and questions her religious calling. As a proud Christian, a talented singer, and a self-described wildflower Underwood seems like a perfect choice to fill the part.
The producers of 'Smash' are working with NBC to turn the production into a live television event, which will be scheduled for sometime during the 2013 holiday season. Underwood's previous acting credits include a role on the CBS series 'How I Met Your Mother' and the role of Bethany Hamilton's church leader in the movie 'Soul Surfer.' No other casting decisions have been announced.
More From Taste of Country