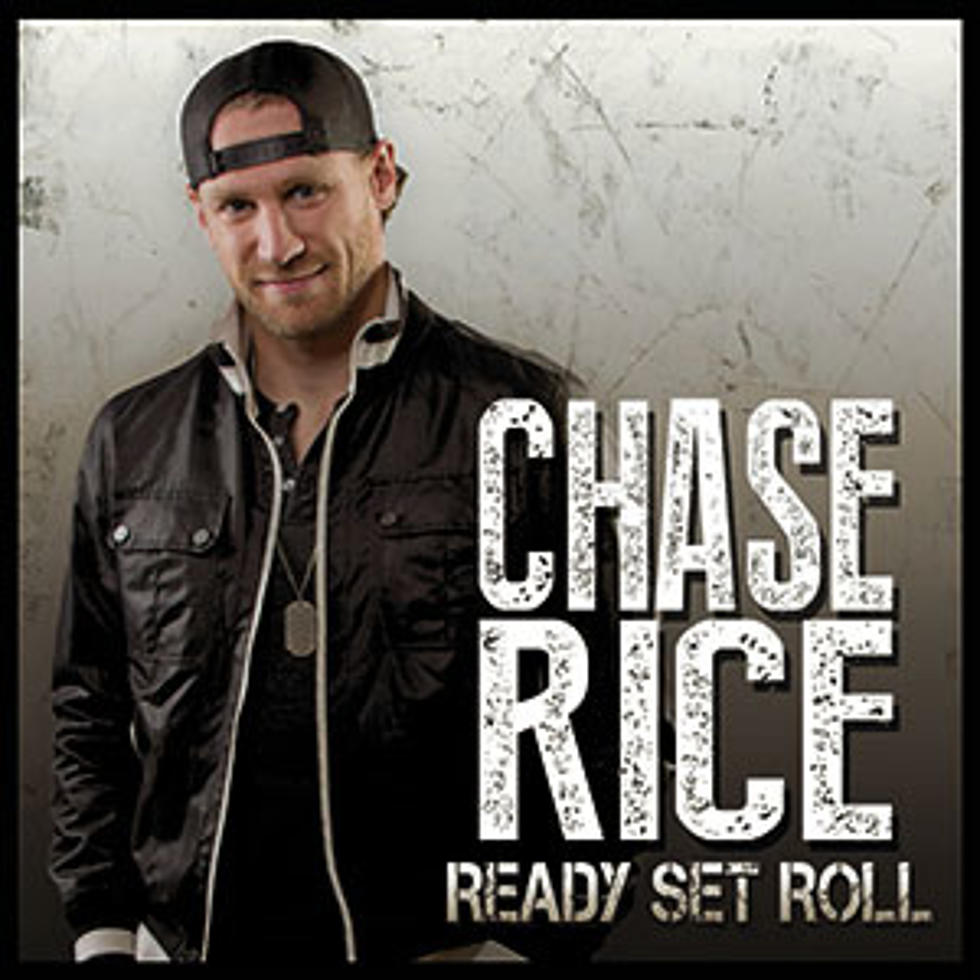 Album Spotlight: Chase Rice, 'Ready Set Roll'
Dack Janiels Records
Chase Rice's new EP comes dripping with testosterone. The first six songs (of seven if you purchase a physical copy) are loud, rowdy party anthems that feature the star as the next to merge hip-hop and country music. Colt Ford makes a guest appearance on one particularly rowdy cut called 'Party Up.'
The title track sets the tone before the meat of the production-heavy arrangement kicks in. A synthesized voice says: "Ready, set, let's roll" before Rice opens with "Damn, pretty girl you went and done it again / You gone and turned the sexy all the way up to 10." The most notable line -- and perhaps the lyric that will help those new to his music decide if they're in or out -- comes during the chorus.
"Ready set let's roll / Ready set let's ride / Get your little fine a-- on the steps / Shimmy up inside," Rice sings.
Later, during 'Country in Ya,' Rice asks for an invite to "Let me put a little country in ya." The suggestive nature of the early songs makes 'Jack Daniels and Jesus' all the more surprising. The piano-driven ballad is only available on the physical copy of 'Ready Set Roll,' which is a shame because it's his most sensitive songwriting effort.
"Between the black label and the letters in red / I've felt what livin' is and what it's like to live dead," Rice sings on a song he co-wrote with Amanda Flynn and Florida Georgia Line's Brian Kelley.
Producers Rhett Akins, Chris DeStefano, Scott Cook and Chad Carlson push the production further than anything on country radio today, but the result is a good fit for this singer. The hip-hop influences are obvious, as are the '80s rock influences. Fans of Def Leppard may recognize a few sounds throughout this EP.
Tracks to Remember: 'Ready Set Roll,' 'How She Rolls,' 'Jack Daniels and Jesus'
Father Luke: While many are quick to compare Rice's sound to Florida Georgia Line, he points out that they weren't the first to mix hip-hop with country. Luke Bryan was doing it first, he tells Taste of Country. "I guess everyone tries to go after what's hot, but now my goal is to find … what's gonna be next."
Did You Know?: Chase was a college linebacker, NASCAR pit crew member and 'Survivor' runner-up before co-writing Florida Georgia Line's 'Cruise.'
More From Taste of Country