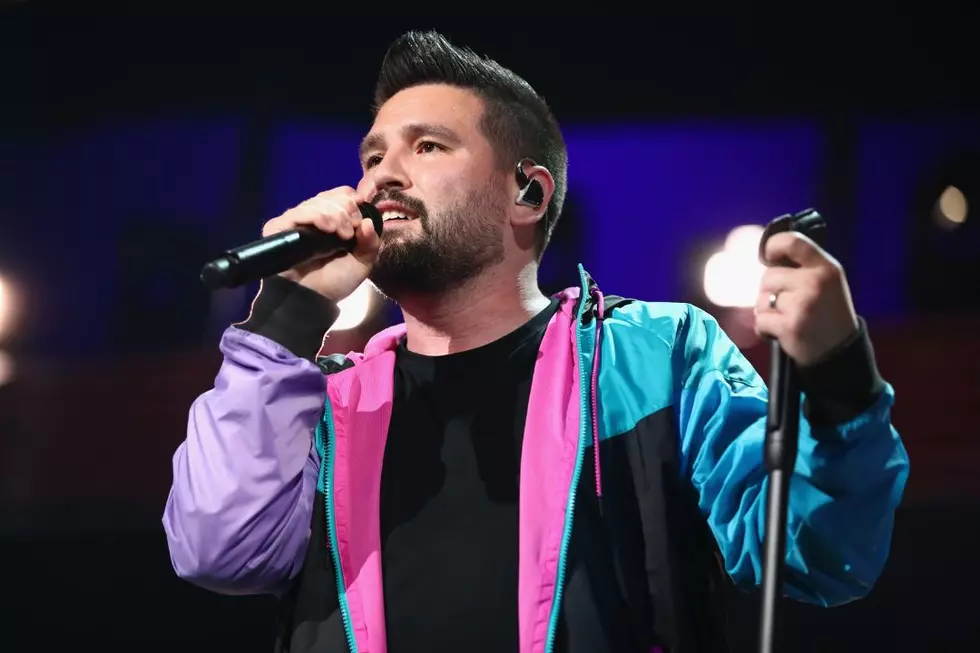 Dan + Shay's Shay Mooney Reveals the Secret to His Weight Loss: 'No Gimmicks or Fads'
Rich Fury, Getty Images
While losing weight is one of the most common New Year's resolutions out there, Dan + Shay's Shay Mooney is already on the other side of his weight loss goal. The singer dropped more than 50 pounds over the course of 2022, explaining that he was motivated by a desire to improve his mental and physical health.
Mooney began the new year by posting side-by-side "before" and "after" shots documenting the dramatic change, and he also told fans the key to his success.
"Consistency," the singer writes in the caption of his post. "I changed my entire world in 6 months. No gimmicks or fads. Just consistency."
He adds a note of encouragement to anyone else on a similar weight loss journey, pointing to his "before" picture and noting, "If that tired guy on the left can do it, so can you."
Fans and fellow country artists poured into the comments section of Mooney's post with messages of support. Carrie Underwood — a fitness buff herself, who even has her own line of activewear called Calia — applauded Mooney, writing, "You should be proud!"
Thomas Rhett added a particularly personal message, nodding to the fact that his kids and Mooney's kids go to school together: "Hardly even noticed you in the drop off line at school the other day! Congrats brother ... incredible," Rhett says.
Most recently, fans saw Dan + Shay performing as part of the CMA Country Christmas television special in December. In addition to focusing on his new, fitness-focused lifestyle, Mooney is currently prepping for a new baby: His wife Hannah is pregnant with their third child.
Top 22 Country Songs of 2022, Ranked
There are plenty of feel-good country jams on this list of the
top country songs of 2022
, but the No. 1 song is one of the best love songs of the decade. These 22 songs are ranked by critical acclaim, radio and sales success, and importance to the genre.
Seven of the 22 artists made our
Top Country Songs list from 2021
, as well, but there are no song repeats. If a song made a previous list (or didn't spend most of its time on the charts in 2022), it's not eligible. So, before you ask where your favorite song is (i.e. Cody Johnson, "'Til You Can't"), be sure the miss isn't just a technicality.
More From Taste of Country