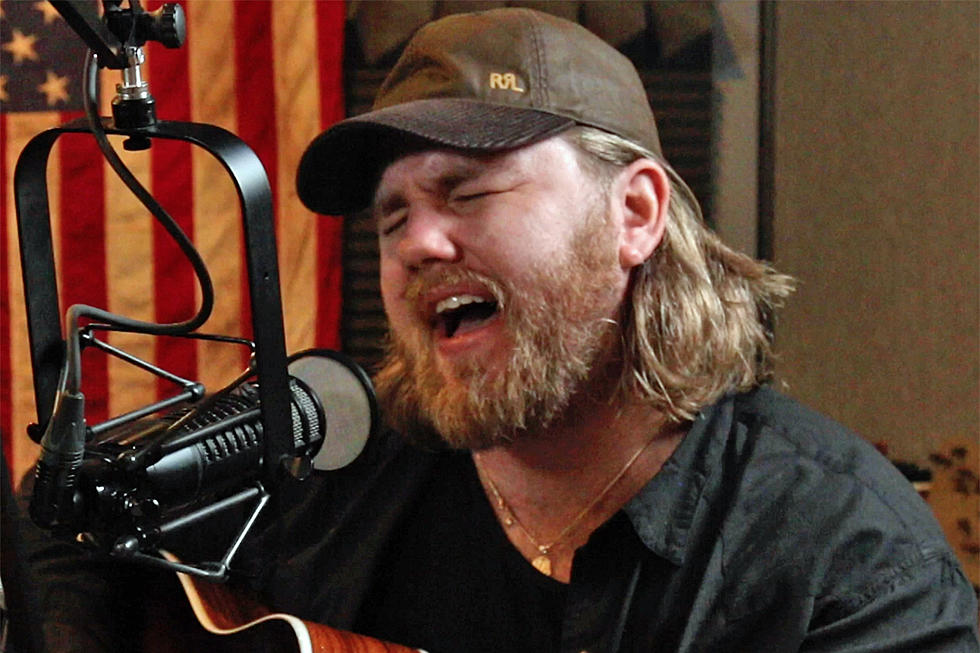 Ernest's Acoustic Performance of 'Flower Shops' Recalls His Retro Influences [Watch]
YouTube
Ernest's weeping country waltz "Flower Shops" finds a man turning to booze and pills after his lover tells him he took the best years of her life. If that doesn't sound like something the Possum could relate to, then nothing does.
Flower Shops (The Album) is filled with retro country truth and relentless heartbreak. The title track wasn't the first song the hit country songwriter wrote of the 10 titles he recorded, but it was the most important. He couldn't have done it without his influences, however.
"In general, a lot of sad country songs," Ernest says, explaining what he was listening to as he wrote and recorded the album. Taste of Country Nights' Evan Paul spoke with him in studio about the album, his family life and so much more during an expansive interview found below:
"I was — still am — on a George Jones kick," Ernest adds. "Listening to just the greats, Kristofferson, Willie, 'Blue Eyes Crying in the Rain' and stuff like that. The Eagles — a lot of the songs on the album had already been written before I wrote 'Flower Shops' the song, and then a handful of them were written after 'Flower Shops' was written. Once we wrote 'Flower Shops' is when I was like, 'This is the centerpiece to an album, and then I can pull other songs that relate to this same guy.'"
Morgan Wallen joins Ernest on the album version of "Flower Shops." Watch him perform an acoustic version of his song live in the video above. He closes his eyes through the entire song, underscoring the personal nature of his lyrics. That's a hallmark of his writing.
On the album, "Flower Shops" is followed by an even more desperate breakup ballad called "Comfortable When I'm Crazy." The man who wrote hits for Wallen, Chris Lane, Florida Georgia Line and more recalls talking with a friend about the dark side of partying before heading home to sing a draft into his voice notes. He told the friend:
"Yeah, I'm only comfortable when I'm crazy," the native Nashvillian recalls. "Being settled down is like sometimes a nightmare for people who have that itch."
Evan Paul hosts Taste of Country Nights, On Demand, a weekly country music interview podcast that focuses on the music. Follow wherever podcasts are found, like Apple Podcasts and Spotify and leave a rating and review. ​​​​​​​​​​​This show is part of the Townsquare Media On Demand network. 
See the Most Played Country Song from the Year You Were Born
Who had the most played country song during the year you were born? This list is a fascinating time capsule of prevalent trends from every decade in American history. Scroll through to find your birth year and then click to listen. Some of these songs have been lost through the years, many of them for good reason!
The Best Country Singer From Every State
Some states, like Oklahoma and Texas, are loaded with famous country singers. Others, like Nevada and Maine, are still looking for a real breakthrough artist. See the best and most successful country music artist from all 50 states, starting with
Hank Williams
and Alabama.
More From Taste of Country