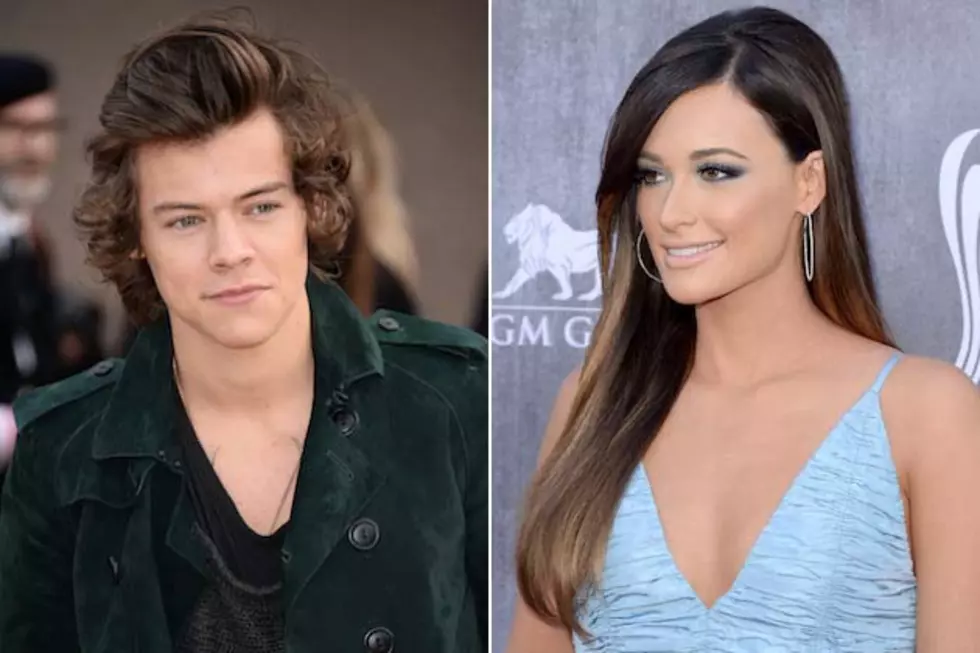 Is Harry Styles of One Direction a Huge Kacey Musgraves Fan?
Ian Gavan/Jason Merritt, Getty Images
Kacey Musgraves is a Grammy-winning country singer with her roots firmly planted in the genre, but she's quickly finding she's got mass appeal ... especially after Harry Styles of pop phenomenon One Direction expressed his love of her music.
The singing heartthrob took to Twitter, writing:
If that's not a massive compliment, we don't know what is. Suddenly, any 1D fans who weren't already clued in to the 'Merry Go Round' hitmaker's talent have a reason to give her a listen, because, you know, if their idol says Musgraves' music is good, they're gonna want a sampling.
Starting Facts About Women in Country Music
More From Taste of Country