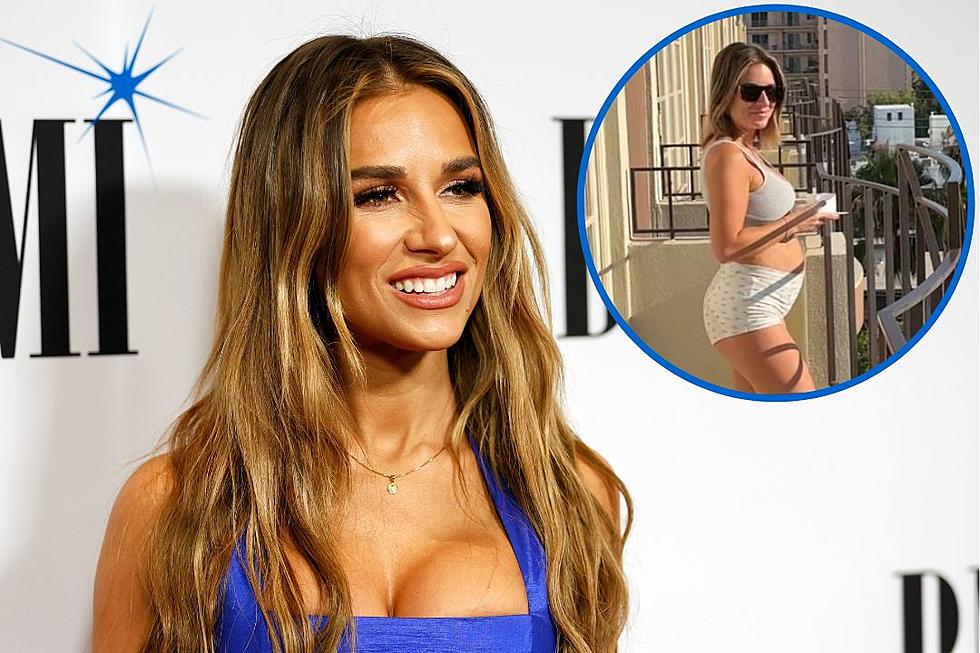 Pregnant Jessie James Decker Shares 'Massive' Problem With Breast Implants
Instagram/Jason Kempin, Getty Images
Jessie James Decker is known for being an open book. The singer/reality star has never shied away from a personal question, and she isn't holding back when it comes to her fourth pregnancy, either.
When asked about her breast implants and whether she's nervous about breastfeeding with them, Decker gave a very candid answer on Instagram Stories..
"No, I've had implants and nursed just fine," she responds. "I will say, the issue is, if I had known we were going to have another, I wouldn't have gone so big cus when I'm pregnant they get massive. Like quadruple in size."
"Def will need a reduction in the future and will downsize," Decker continues. "It was fun while it lasted, but phew dey bigz already and I'm over it. Give me some schmediumz."
The "I Still Love You" singer surprised her fans with news of her pregnancy, announcing with a video of her baby bump on social media. Baby is her fourth child with her husband of 10 years, Eric Decker.
The pregnancy was even a bit of a shock for the singer and former NFL wide receiver. While the two were not planning on expanding their family, they also were not opposed to it.
"We're not planning on it, so we're just letting lives happen. And if it happens, it's a blessing. If it doesn't, it wasn't meant to be, but we're not doing anything to not make it happen," she explained in July 2022
The Deckers have three other children: Vivianne, 9, Eric Jr., 8, and Forrest, 5.
A due date for baby No. 4 has not been announced, nor has the sex of the baby been revealed.
Oh, Baby! All of These Country Stars Have Had Babies in 2023
Say cheese! Meet the adorable babies welcomed into the country music family in 2023.
More From Taste of Country