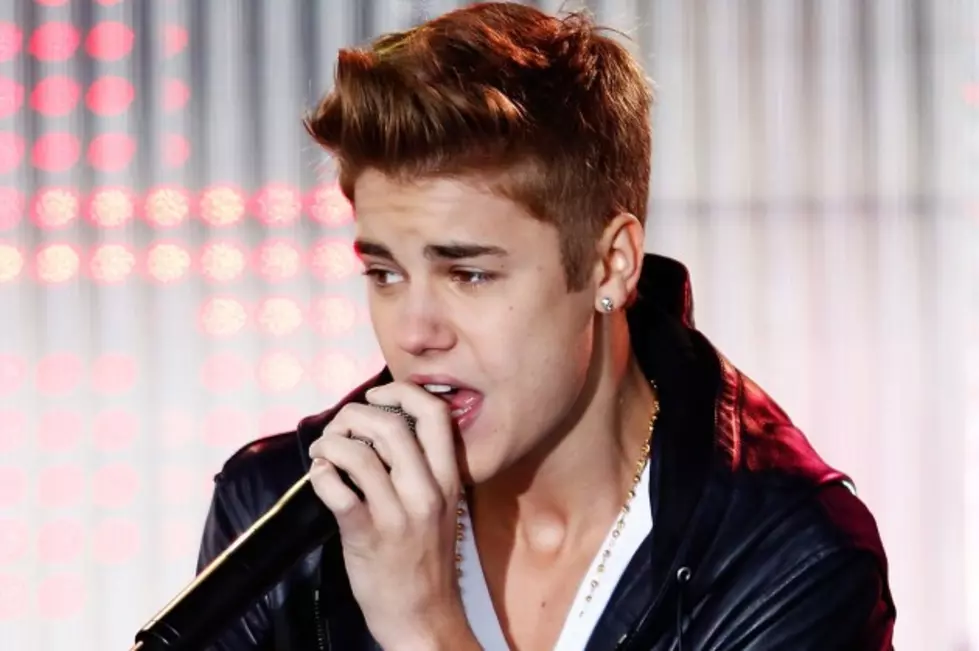 Justin Bieber Goes Country With 'Boyfriend' Remix
Before you get too excited--or annoyed, depending on how you feel about The Biebs--about the above headline, you should know that Justin Bieber isn't going to be the next pop sensation to cross over to country music. The teen sensation posted this short video of his country version of 'Boyfriend' on Twitter earlier today, gaining a lot of laughs from dozens of his 25 million followers.
In the clip, Bieber is hanging out with some friends at a restaurant, and one of his pals is strumming on a guitar. Bieber is singing the words to his hit song with a seriously fake country twang, while his friends chime in with laughs and a loud 'Yee-haw!' every now and then.
The video is only about 15 seconds long, which tells us that Bieber won't be recording this country-style 'Boyfriend' remix anytime soon. And even though he seems to be poking fun at country music, it seems like the 18-year-old pop star is doing so with good intentions. Remember, he did admit his love for country music at the 2011 CMT Music Awards, where he picked up an award for 'That Should Be Me,' his collaborative song with Rascal Flatts.
After all, it's not like he donned sarcastic cowboy attire and sang a misinterpreted rendition of a George Strait song like a famous actor we know. But still, as adorable as we think Justin Bieber is, his country twang is seriously off-key. For now, it appears that The Biebs should stick with pop music!
Watch Justin Bieber's 'Boyfriend' Remix
More From Taste of Country