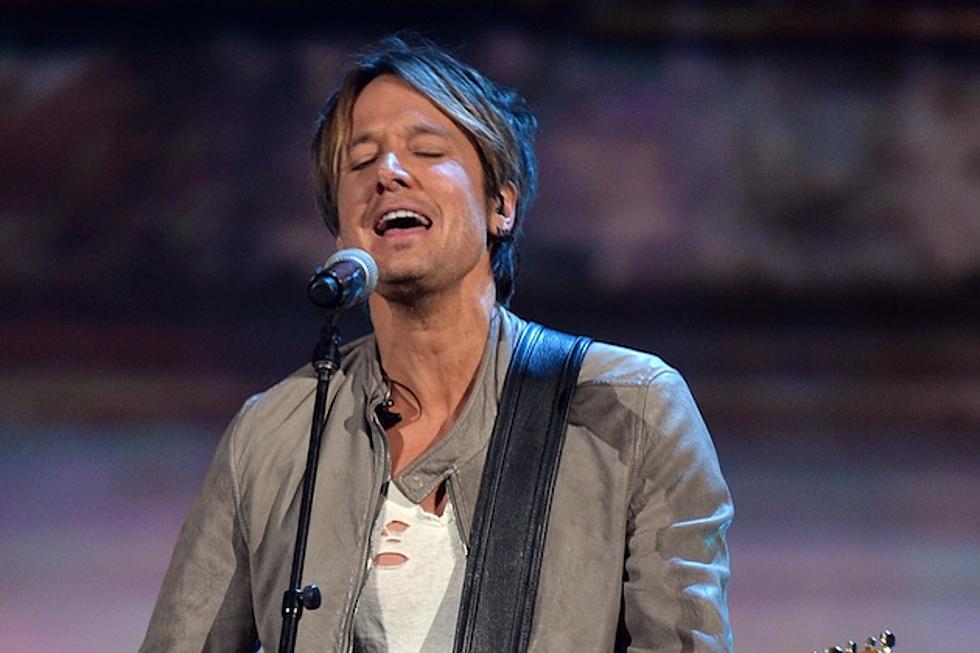 Keith Urban, 'Cop Car' – Lyrics Uncovered
Kevin Winter, Getty Images
Love can be found in the strangest places, including the back of a cop car. That's why Keith Urban's 'Cop Car' lyrics are so intriguing -- and the best part? Co-songwriter Sam Hunt tells Taste of Country that the song, for the most part, is a true story.
'Cop Car' was a collaboration of some incredibly talented songwriters, including Hunt, Zach Crowell and Matt Jenkins. Although this was the first song the trio wrote together, the success thus far has proven that first time was clearly a charm, which will hopefully result in more songwriting sessions in the future.
"We sat down, and Zach, he had a track that he had already recorded before I came in," Hunt shares. "So we sat there and listened to it, and it was this real pretty track that kind of sounded like it might be a heartbreak song or a love song."
"But there was somethin' bout the way / The blue lights were shinin' / Bringing out the freedom in your eyes," the 'Cop Car' lyrics go. Undoubtedly, the track certainly has the makings of a romantic love hit, but the next lines show that it's a love story with a twist.
After hearing what Crowell brought to the table, Hunt stepped into the vocal booth and began freestyling -- but everything he was singing was "lovey dovey stuff," and that's not the direction he wanted to go.
Instead, he came up with another idea -- an idea that bordered on delinquent, but kept love at the forefront of the message: the idea of falling in love in the back of a cop car.
The 'Cop Car' chorus lyrics -- "I was too busy watching you / Going wild child / To be worried about going to jail / You were thinking that / Running for it / Would make a good story / I was thinking you were crazy as hell" -- pull the story up a notch -- into a downright entertaining tale of love..
"So, the idea popped into my head. This story popped in my head. The image of a cop car had this little bit of delinquent charm to it," the songwriter furthers. "So we started talking about the story, and how it happened and how we can write a song about it. It seemed kind of left field at the time, but as we started talking about it, it sort of came together."
It wasn't because of a wild imagination that this idea popped into Hunt's head, either -- he reveals that it actually happened. Although, the singer-songwriter says that the reason for being put into the cop car was "nothing too major; just made for a good story."
It certainly did make for a good story, and one with a good ending: "And you were so / Innocent / But you were stealing my heart / Fell in love in the back of a cop car."
Since Hunt drew from personal experience to pen 'Cop Car,' the girl in the song is out there, and he admits that he still talks to her -- and drew inspiration from her side of the story.
"Actually … I talk to her a lot, and I'd ask her what she thought about this and what she thought about that," he shares. "So I had a female perspective to bounce things off of. She was my girlfriend at the time. She's a great, great girl."
It's not every day that you fall in love in the back of a cop car, so when you do, it's a story that needs to be documented.
More From Taste of Country