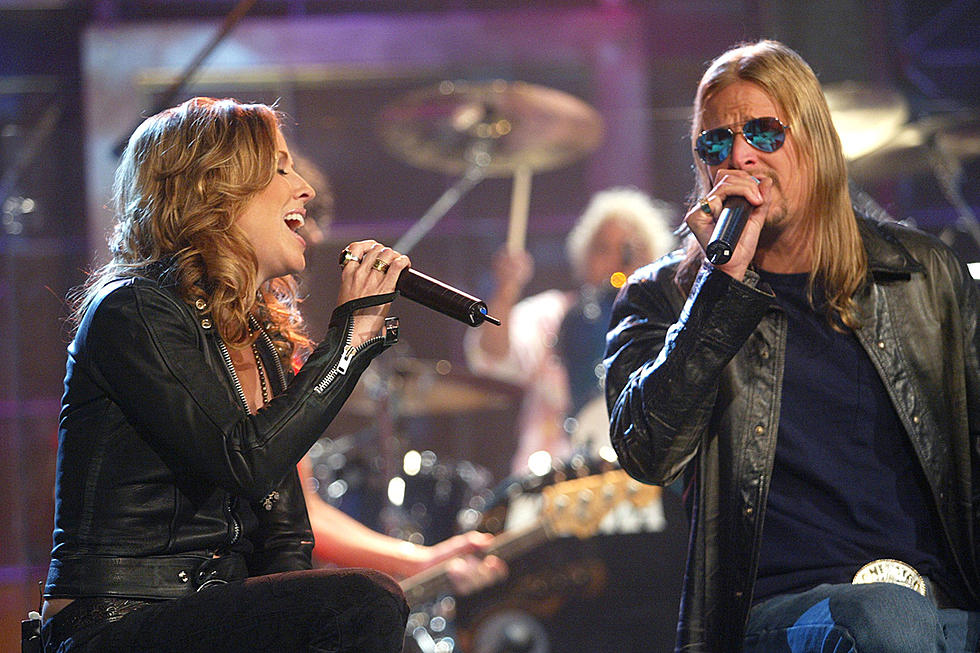 No. 11: Kid Rock (Feat. Sheryl Crow), 'Picture' – Top Country Songs of the Century
Kevin Winter, Getty Images
You're most likely to hear Kid Rock and Sheryl Crow's "Picture" on country radio stations today, but it was actually a bigger hit on pop radio. Song No. 11 on this list of the Top Country Songs of the Century was a Top 5 hit on the Billboard Hot 100 chart, while only reaching the Top 20 on the country chart.
More than a decade later it's hard to label "Picture" as anything but country, even if the two performers came from a pop-rock background. Kid Rock's music had appealed to the country crowd, but he'd yet to crossover. The same could be said for Crow. Rich lyrics, a personal performance and fascinating harmonies made the song instantly compelling. Like "All Summer Long" six years later, it seemed to be on every radio station in America overnight.
No artist or song drew more debate than Kid Rock and "Picture." He's a controversial artist within the country format, but the song's longevity on the radio — and the countless stars who've clamored to cover the hit with or without the original singer — ultimately won over our panel. The song also ranked at No. 84 on ToC's list of the Top Country Love Songs of all time.
About this list: Taste of Country's Top Country Songs of the Century were decided by a panel of country music experts and fans using sales and chart data, a song's social and musical impact and lyrical integrity. Select artists were also surveyed. You'll hear from several throughout the list.