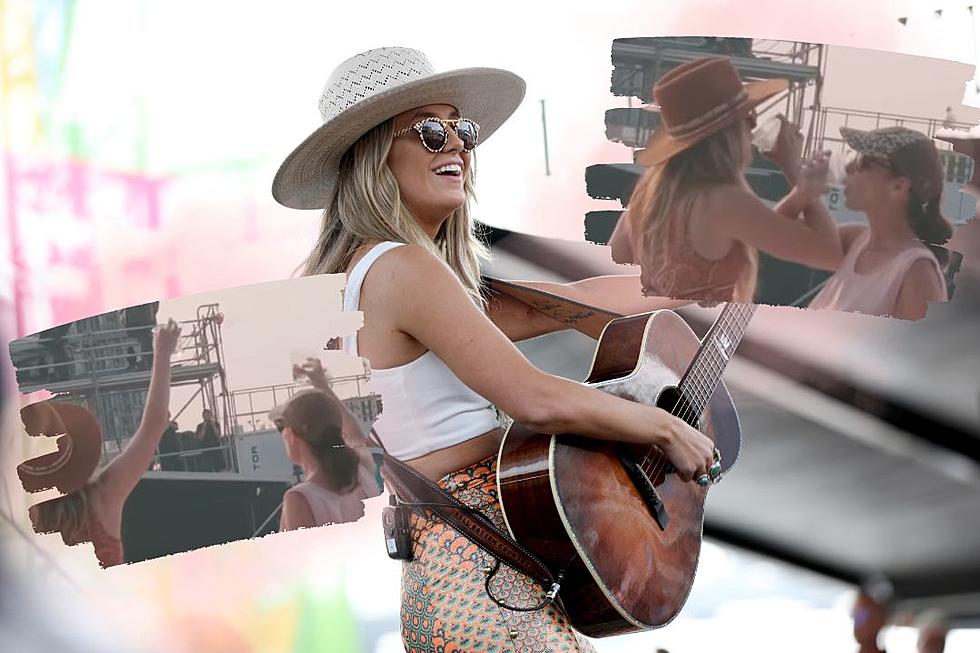 Lainey Wilson Takes a Shot With Her Mom on Stage: 'Holler and a Swaller!' [Watch]
Instagram / Danielle Del Valle, Getty Images
Lainey Wilson brought one of her biggest fans on stage recently: Her mama. Michelle Wilson joined her daughter for what folks in Baskin, La., call a "holler and a swaller," which simply means a shot of liquor.
The "Heart Like a Truck" singer documented the moment on social media, and it sounds like Mama Wilson may have felt pressured into doing it.
"Hardy brought his mama up onstage last night and they took a shot of tequila," Wilson says while sitting backstage with her mom.
"Okay," Mama Wilson says with a pause, before adding, "If she did it, I'll do it!"
"Alright, she's in boys and girls," the country singer says to the camera while flashing a pair of hang loose hand gestures.
The video shows Wilson practicing taking the shot with her mom — the two planned to wrap arms like a married couple sharing a toast. Then, we see the Wilson girls walk out on stage. The "Things a Man Oughta Know" hitmaker introduces her mom, before the two execute the shot flawlessly, much to the crowd's delight.
Wilson shares a close bond with her parents Michelle and Bill — they have supported her music career from the very beginning.
"Any little singing competition around the house, or whatever my mama would take me to, my daddy would pay for us to get there," the Louisiana native shared with Taste of Country before the 2022 ACM Awards. "Helped me buy my camper trailer whenever I moved to Nashville in 2011. Before anybody else thought I could do it, they did."
The Wilsons are also very big country music fans, which sometimes can be a little embarrassing. Lainey says they have zero chill around her new friends in the industry.
"My daddy, he'll just take a little picture just to show his buddies back home and I'm like, 'Can you please not do that? That's my friend now,'" she recounts.
The "Grease" singer is scheduled for several festivals this summer, which she'll juggle in the midst of opening for her pal Luke Combs. She's scheduled for his 2023 World Tour dates through July 29.
Wilson will stay busy through August before hopping on Hardy's The Mockingbird and the Crow Fall Tour in September. Mama Wilson better be ready for more shots!
The Top Country Songs of 2023, Ranked
The best country songs of 2023 fit snug over your life and experiences. Each is written from personal experiences, but somehow, that translates as if it were custom to each of us. We've loved, we've longed, we've lost and we've cut loose in the country.
Airplay charts, sales data and streaming numbers helped make this list of country music's top songs of 2023, but staff and Taste of Country reader opinion were most influential. Songs included on previous Top Country Songs lists were not eligible. A song may have been released in 2022, but it had to have the majority of recorded airplay or impact this year to count.
More From Taste of Country