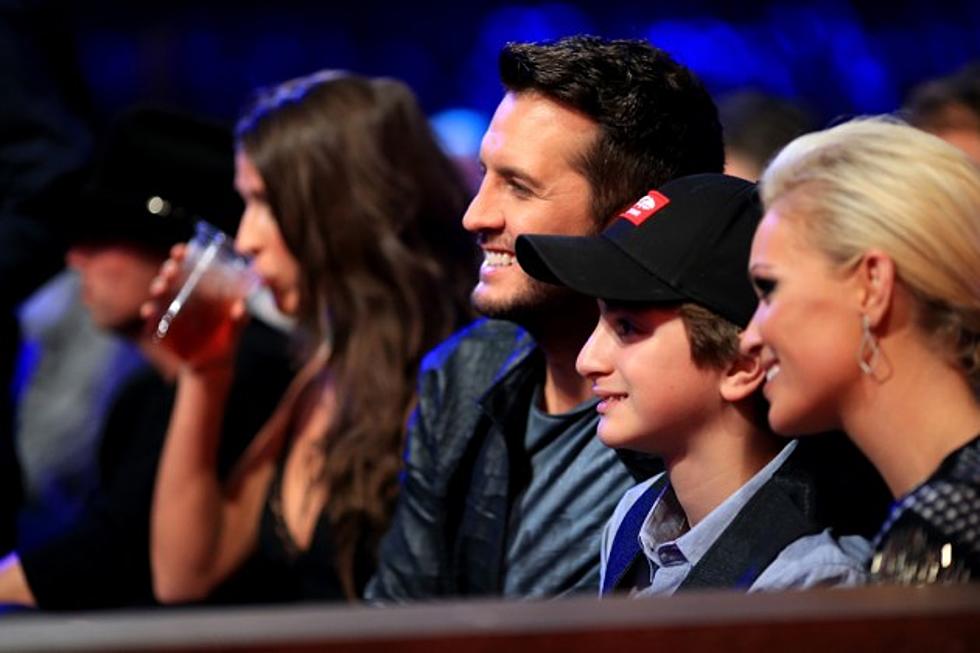 Luke Bryan Takes His Nephew in After Deaths in the Family
Christopher Polk, Getty Images
Luke Bryan is now a father-figure to three boys. In the wake of the death of his brother-in-law last November, the 'I See You' singer has taken in his 13-year-old nephew, Til.
Til is the youngest of three kids born to Ben Lee Cheshire and Bryan's late sister, Kelly.
Bryan and wife Caroline took Til to the American Country Countdown Awards in December, but the star didn't reveal he was caring for the boy full time until this week. He told Taste of Country and select media that the transition hasn't always been easy, but he's doing his best to stay positive.
"It's every day on the phone all day, trying with talk to the family, figure out what to do," Bryan says.
Til's two older sisters fly in regularly to spend time as a family. Caroline Bryan is the one really putting in the hard work, the 38-year-old admits says.
"We're exhausted at the end of the day, especially her from the new things that are going on in our life," Bryan shares, "But we feel like if we just stay positive through this maybe we'll be a positive inspiration for people that have these things happen to them."
Friends, family and the country music community have been a great support system. Indeed, Bryan has retained his signature smile and optimism despite some challenging circumstances.
"I think people expect that from me," he says. "I have to pray that people that have had similar situations can look at my family and see me positively dealing with it."
"So now I went from having two boys in the house to having a 13-year-old boy in the house, which is a whole 'nother set of learning that you have to do," he adds.
Bryan and Caroline have two boys, 6-year-old Bo and 4-year-old Tate. The new addition isn't slowing his career down any. He recently announced Kick the Dust Up Tour, as well as a new spring album. 'Spring Break ... Checkin' Out' will hit stores on March 10. It will be his final Spring Break release.
Luke Bryan and Others Who Have Suffered Unthinkable Tragedies
You Think You Know Luke Bryan?
More From Taste of Country