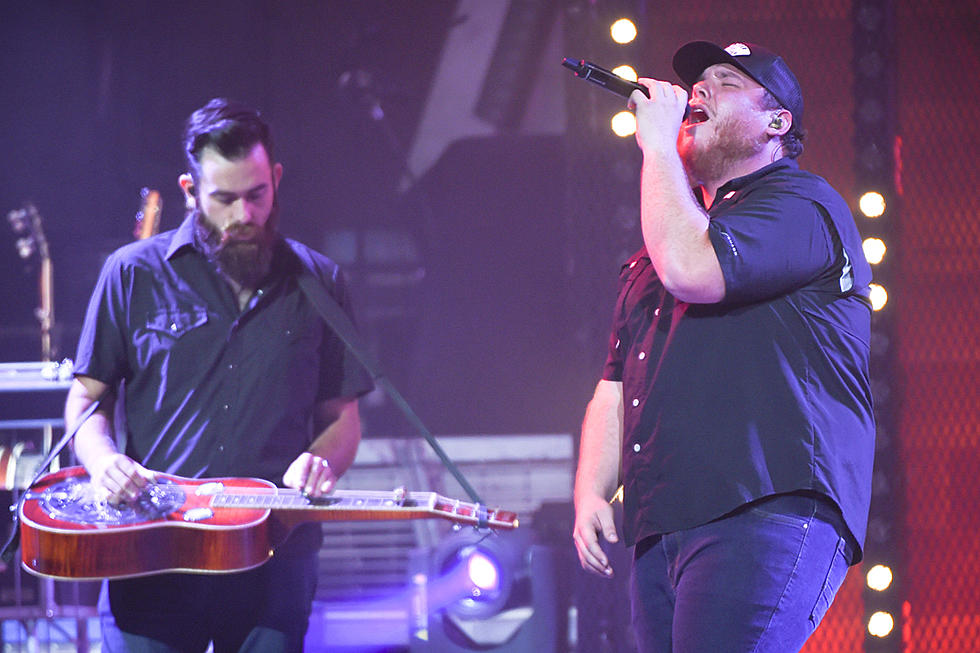 Luke Combs + Cody Johnson to Play Amphitheaters Together in 2019
Jason Kempin, Getty Images
Luke Combs let fans in on a secret on Friday (Dec. 7): The singer and new Grammy nominee shared that he's going to play select amphitheaters in 2019. Cody Johnson and songwriter Ray Fulcher will join him for these unspecified dates.
The new shows will be in addition to his already-scheduled 2019 Beer Never Broke My Heart Tour. Combs says members of his Bootleggers club will get pre-sale info first. He included a link to sign up in his Instagram caption.
The select dates will happen in Michigan, Maryland, New Hampshire, South Carolina, Georgia and North Carolina.
Watch Cody Johnson's' Live Version of "On My Way to You"
"I'll be bringing one of my best buddies and co-writers, Ray Fulcher," Combs says in the video, referring to his co-writer on seven of the 12 songs on This One's for You. "Also, Mr. Cody Johnson is gonna be joining us on these outside concerts."
"It's gonna be hot, it's gonna be sweaty, it's gonna be fun. New songs, new music, all coming this year. Can't wait to see you guys on the road. Love you guys."
Combs has said he has plans for a new album in 2019 and has played several unreleased tracks during live shows, including "Beer Never Broke My Heart," which has become a fan favorite. His new single "Beautiful Crazy" can be found on the deluxe version of his debut album on Sony Nashville.
It's been a pretty good month for the native North Carolinian. In addition to winning the CMA New Artist of the Year award on Nov. 14, he was nominated in the all-genre New Artist category for the 2019 Grammy Awards.
Combs also recenty got engaged to longtime girlfriend Nicole Hocking.
Luke Combs Knows How a Good Girl Can Change You
Best Country Songs of 2018:
More From Taste of Country