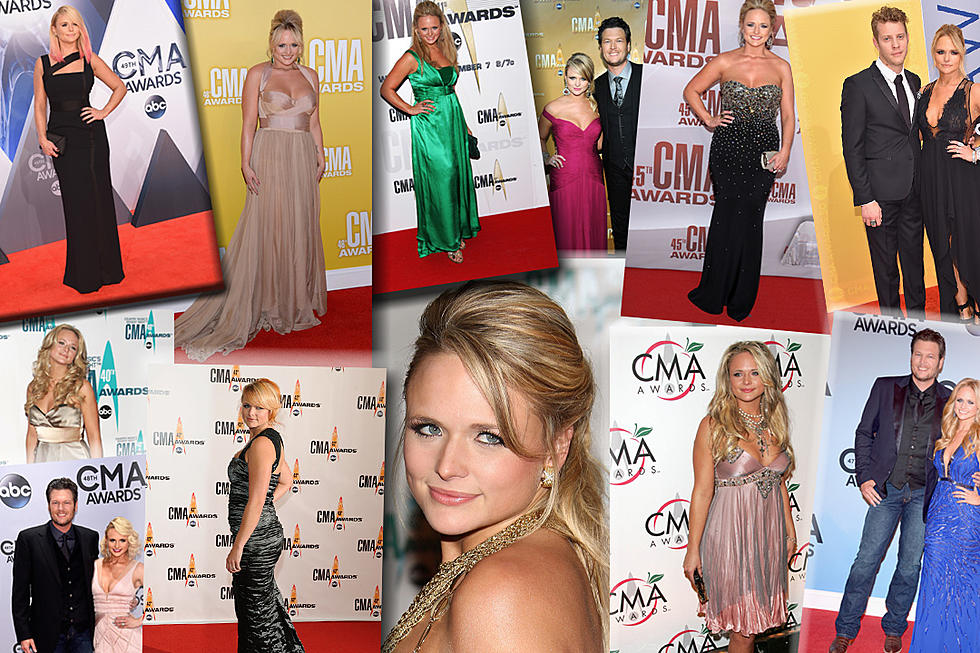 See All of Miranda Lambert's CMA Awards Looks Over the Years
Getty Images
Miranda Lambert's best CMA Awards red carpet looks find her looking confident and content. Lambert made her CMA Awards debut in 2005 and leaned hard into cocktail dresses for a few years before opting for more grown-up gowns.
Black (four times) and a hue of pink (four times) are her most popular dress color choices. There was even that year she opted for pink hair, which did well on this list of Lambert's all-time best CMAs looks. The hair, the shoes and the man have changed over the years, but you'll always find her in something sleeveless at the CMA Awards.
Of course the CMA Awards are on the horizon again, and Lambert is heavily nominated. She's a perennial Female Vocalist of the Year nominee, and in 2021 she's once again up for that trophy.
The 2021 CMA Awards will air live from Nashville on Nov. 10 on ABC.
Remember: The best way to watch the CMAs is on TV, with ToC on your phone!
Miranda Lambert's CMA Awards Fashion Through the Years:
More From Taste of Country