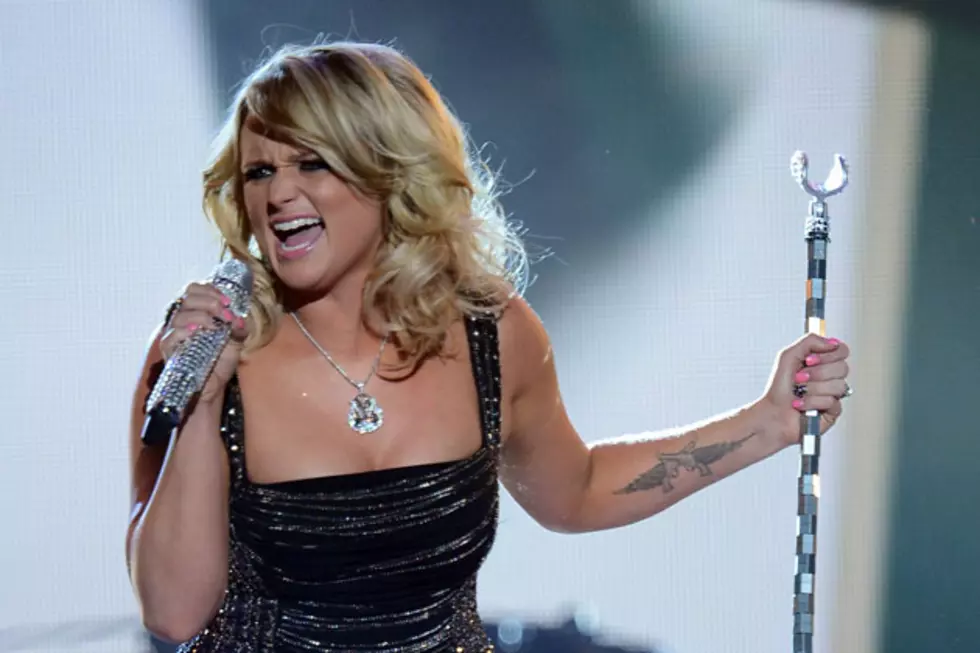 Miranda Lambert Delivers Fiercely Animated Performance of 'Mama's Broken Heart' at 2013 ACMs
Ethan Miller, Getty Images
Blake Shelton introduced his wife Miranda Lambert's performance at the 2013 ACM Awards tonight (April 7) by saying, "Just this morning I saw her naked." If she brings the same passion and anger back to their Las Vegas hotel room that she displayed singing 'Mama's Broken Heart' it's going to be a rough night for the show's co-host.
Lambert showed her alternately feminine and tough sides during the performance at the MGM Grand in Las Vegas. She was all sorts of glamour girl with her bedazzled and blinged out microphone, wearing a shimmery, skintight dress. But when she delivered the chorus of the song her crazy, bad-girl persona took over.
The thermostat at the MGM Grand Garden Arena in Las Vegas rose a few notches, thanks to Lambert's infinite hotness.
Her vocals will a little bit low in the mix -- it wasn't the first performance of the night to suffer from this problem -- but Lambert's delivery was accentuated by the animation in her hands, her face and her smokey eyes. She can tell a story with her voice and her eyes at once.
She brought the crazy during this sassy performance. There's no messing with her -- it's no wonder she tamed that beast known as Shelton.
Watch Miranda Lambert Sing 'Mama's Broken Heart' at the 2013 ACM Awards
More From Taste of Country