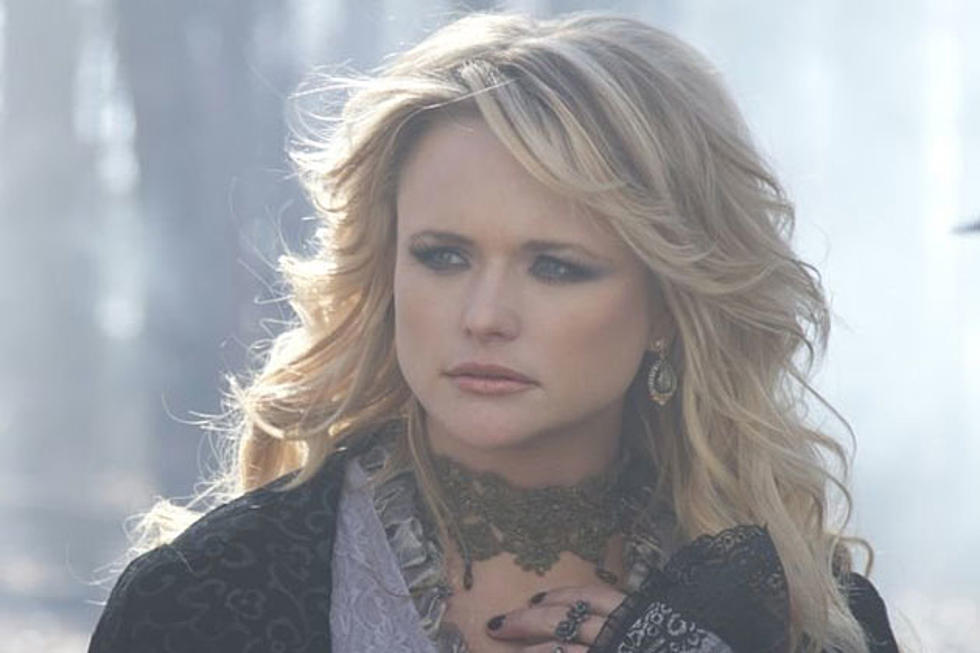 Miranda Lambert 'Over You' Necklace Up for Auction
Miranda Lambert's go-to jewelry designer is obviously Karen Lindner. She created the gorgeous, choker-style necklace that Lambert wears in her new video for 'Over You,' as well as the jewelry that the singer and her bridal party wore at the reception for her May 2011 wedding to Blake Shelton.
If you find yourself totally enamored by Lambert's taste in baubles, well, you might be able to emulate her and wear the same necklace from the video, since Karen Lindner Designs is auctioning it off on eBay. Country Weekly reports that the custom creation was fashioned from a late-19th century beaded and lace piece. It was then embellished with both glass beads and copper metal micro-chain stitching. Lindner's aesthetic embraces items with a past and a history, as opposed to mass producing them, and this particular necklace embodies that style.
The proceeds from the sale of the accessory will benefit the American Cancer Society, so if you win, you'll look good and feel better, as your purchase helps a charitable cause. The auction launches Monday, March 12 and runs for a total of five days.
Learn more about the necklace and the auction here.
More From Taste of Country