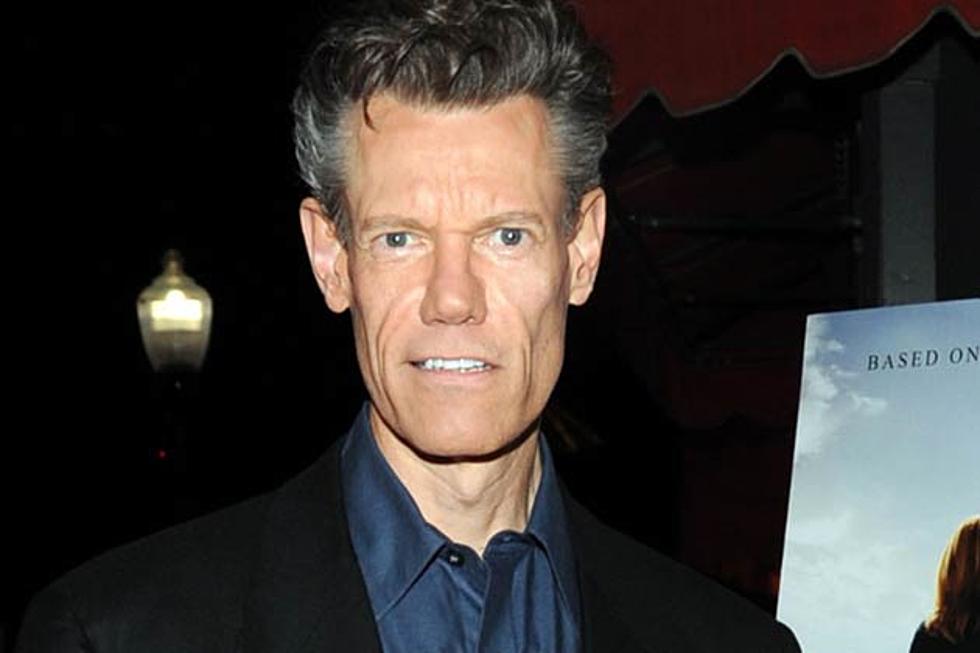 Randy Travis' Truck Found Wrecked, Abandoned in Texas Field
Randy Travis is in the news again, but this time, it doesn't have to do with him being naked, intoxicated, assaulting someone, defending his lady friend or being near a church -- all of which have been the scenarios for his previous brushes with the law this year. This time, a Chevrolet truck registered to Travis was found tipped over and abandoned in a field behind a Walmart in Frisco, Texas. The singer's lawyer, Larry Friedman, says Travis was not driving the vehicle nor was he responsible for its condition.
According to the Dallas Morning News, on Saturday evening (Aug. 25), local police were investigating just how the truck ended up in the field. They'd yet to make contact with Travis as of press time. While Friedman was not aware of exactly who left the truck in its current state, he is sure it wasn't Travis.
A ranch hand had apparently been using the vehicle recently. "He hasn't been in that truck or seen that truck in about three months," Friedman said of Travis. "This has nothing to do with Randy whatsoever."
Friedman did say that the country superstar will attempt to follow up and find out why the windshield was shattered and why the truck was left with a dented roof and hanging taillight.
Criminal charges have not been filed in connected with the busted truck.
It's been a drama-filled month for the 'Forever and Ever Amen' hitmaker. On Friday (Aug. 24), he was cited for misdemeanor assault after an incident in a church parking lot in Plano, Texas. At first, it was believed that Travis was intoxicated, but follow up reports revealed that the singer was not drunk and that he was defending his fiancée from her estranged husband outside of Prestonwood Baptist Church.
Earlier this month, Travis was arrested on suspicion of DWI after a one-car accident. He was naked as the day he was born near his wrecked car when authorities booked him. Travis also received a public intoxication citation back in February after he was found drinking wine in his car while outside of a different church.
More From Taste of Country