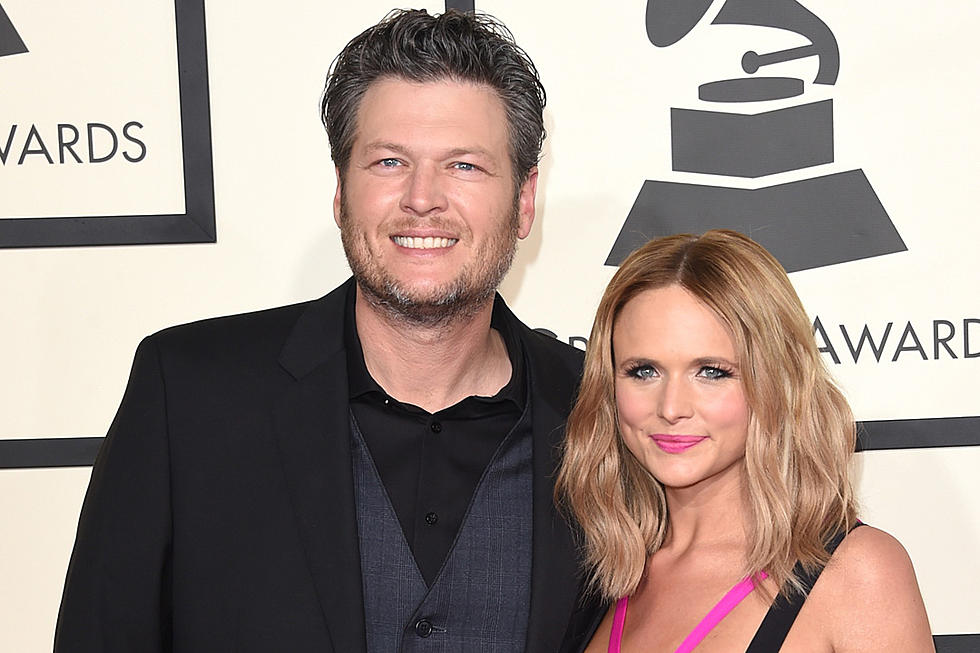 Blake Shelton, Miranda Lambert Exchange Tweets After Divorce
Jason Merritt, Getty Images
Less than a week after announcing they would go their separate ways, the former spouses participated in a friendly Twitter exchange that centered around their mutual friend, Ashley Monroe. Shelton went first, posting a rhetorical question about Monroe's new album, The Blade.
"Hey @mirandalambert can u believe there's people who haven't bought @ashleymonroe new album? Isn't that shocking?!!" he wrote.
Lambert responded just minutes later with an equally friendly reply, saying, "@blakeshelton no I can't because it is the best work she has ever done! I love it! We love you @ashleymonroe."
Shelton replied in kind, making it clear that whatever went on between the famous pair, they're not going to let it affect their mutual friendships, saying simply, "Yes we do."
Then Monroe herself weighed in, thanking her friends for their support, while the former spouses continued to trade good-natured tweets just as they did when they were married, with Lambert posting a picture of Shelton pushing a stroller, saying, "I knew it.... You WERE pregnant! This calls for a drink!"
"Ha!!!!! Busted... I wasn't JUST a fat ass," he replied. "Drinking shall now begin... "
The short exchange marks the first public contact between the spouses since they announced their divorce on Monday (July 20) after four years of marriage. Shelton has resumed work on the set of The Voice in the days since then, while Lambert made her first public appearance after the split on Wednesday night (July 22) at Monroe's album release party in Nashville.
The Funniest Tweets From Blake Shelton + Miranda Lambert
Blake and Miranda's Best Duets
More From Taste of Country