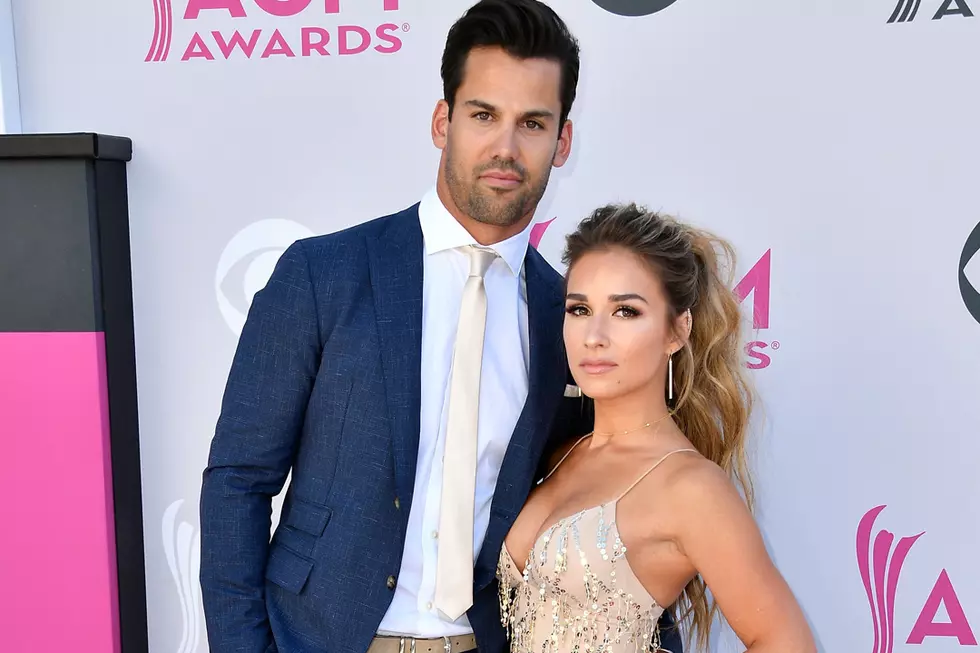 Jessie James Decker Says NFL Husband Didn't Know Team Was Protesting
Ethan Miller, Getty Images
Jessie James Decker says a decision to wait in the locker room during the National Anthem of Sunday's Tennessee Titans game was made for her husband, signaling that Eric Decker was not in step with his teammates on the matter.
The Titans and Seattle Seahawks remained in their locker rooms while singer Meghan Linsey performed the National Anthem at Nissan Stadium in Nashville on Sept. 24. Linsey would also stir controversy when she took a knee at the end of the performance — a show of solidarity to her African American friends, she says.
A statement from the Titans said the players jointly decided that remaining in the locker room was the best course of action. James Decker said that's not true.
"Sadly he wasn't made aware that a decision had been made for him until he came out and it was over," she writes on Instagram. "If he had known he would have been out there hand over heart. Unfortunately, he wasn't made aware it was time to head to the field as they always do every game."
Decker hasn't commented on the matter on social media. The wide receiver is in his first season with the Tennessee Titans after several with the New York Jets.
These Five Singers Will Definitely Be Standing for the Anthem
James Decker's remarks came in the comments section of an Instagram video she shared where she also states how much she values the National Anthem. While she doesn't outright say she believes people should stand, the tone of her post is very patriotic.
On Sunday, dozens of NFL players, coaches and owners unified by kneeling, locking arms or staying inside the locker room during the National Anthem. This protest expands upon quarterback Colin Kaepernick's silent protest that started in 2016. He took a knee to shine a light on social injustice and racial divides in America.
The movement was magnified after President Trump said that he felt anyone who kneels is disrespecting the flag and should be fired.
Why Did Meghan Linsey Protest?
More From Taste of Country