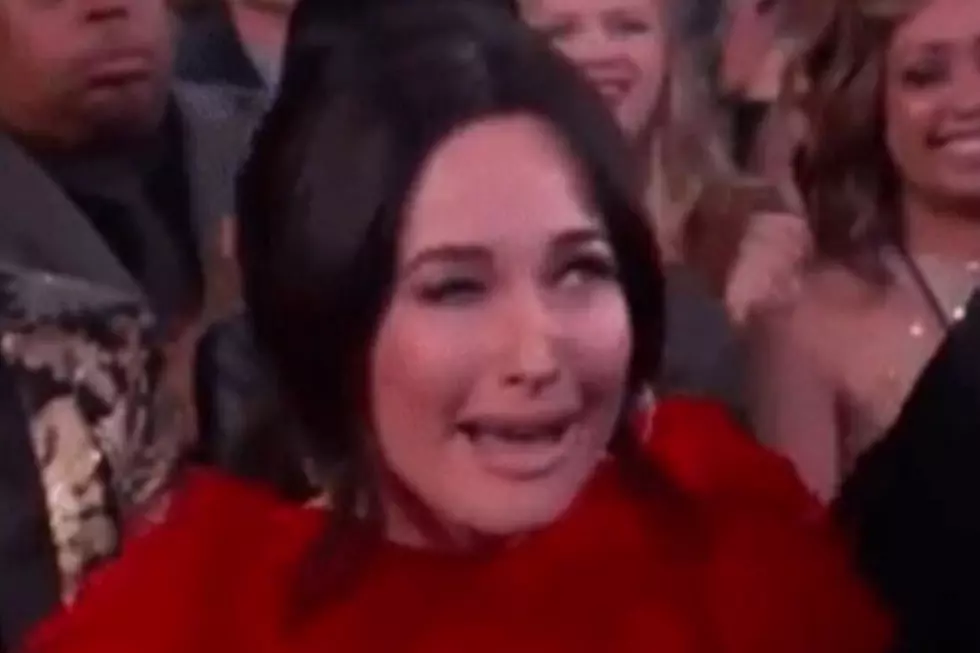 Kacey Musgraves Begged to Be Meme-d, and Fans Stepped Up
YouTube
Kacey Musgraves took home the top prize at the 2019 Grammy Awards — all-genre Album of the Year — and though her face said everything, she's calling on the internet to do what it does best: turn her into a meme.
Musgraves shared the perfect-moment screenshot on Twitter. Her face is contorted in surprise when she heard her name called for the win for her Golden Hour album. Though she was actually repeating "What?" in disbelief, she's challenging people to "let the memes begin" and put words in her mouth.
Multiple followers stepped up to the plate, with interpretations all across the spectrum. Several used it as an opportunity to poke fun at themselves, with one Twitter user writing "when you get the Valentine you wrote for yourself" underneath Musgraves' screenshot.
"When my friends tell me a rumor and I have to act like I didn't start it," another jokes, sharing video of Musgraves' big "huh" moment. One clever fan even quoted lyrics from Musgraves' song "Stupid" from her Grammy-winning debut album, Same Trailer Different Park, saying, "when he takes away ur gun and sends you into battle."
Best Kacey Musgraves Grammy Memes:
Best of 2019 Grammys Moments? Kacey's in There:
See Pictures From the 2019 Grammy Awards:
More From Taste of Country