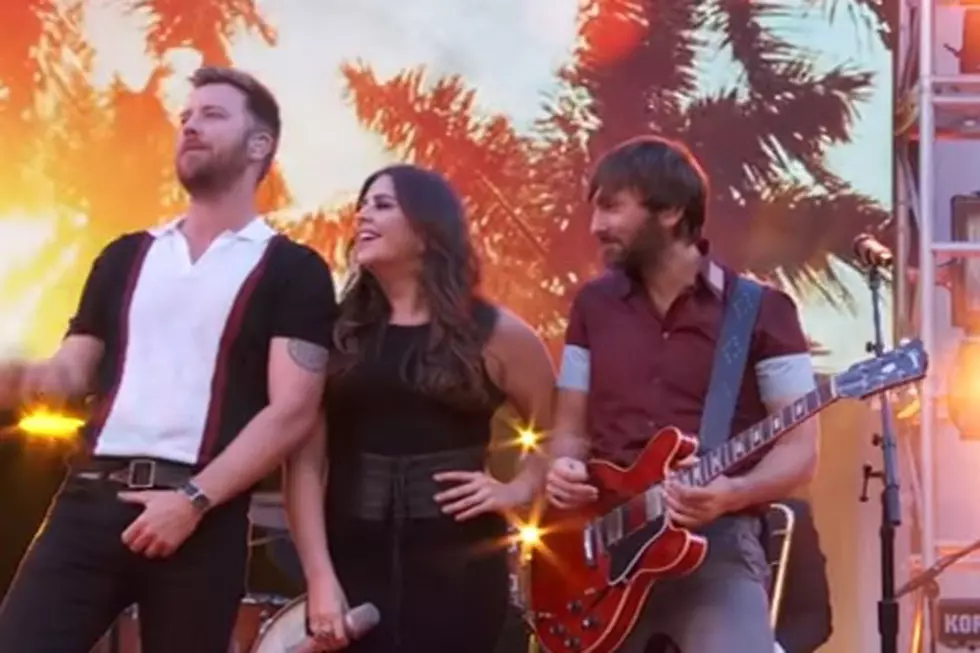 Lady Antebellum 'Look Good' on 'Dancing With the Stars' Finale [Watch]
Dancing With the Stars, YouTube
Lady Antebellum graced the Dancing With the Stars outdoor stage Tuesday night (May 23) for an energetic performance of their latest single "You Look Good." While the country trio brought their soulful vocals and sultry horn accompaniment to the season finale of the reality dancing competition, four dancers took the small stage in front of them for some choreographed moves.
The female dancers wore white dresses and short cowboy boots, while the guys looked ready for a hot day at the farm with black jeans and their blue jean tops unbuttoned. Watch above as Lady Antebellum serenade the dancers and viewers at home before the grand reveal: NFL's Rashad Jennings won this season of DWTS.
Lady Antebellum are set to kick off their 2017 You Look Good World Tour this week and will surely have fans dancing along night after night. The trio have enlisted the help of Kelsea Ballerini and Brett Young to open shows, and the artists have been teasing their time on the road with cover songs and hilarious videos. More recently, the group covered Shania Twain's "You're Still the One."
"I've always been a big Shania Twain fan. I've always thought she made timeless music. And, man, 'Still the One' is such a timeless song and a timeless melody," Lady Antebellum's Charles Kelley tells Rolling Stone Country about why they chose to cover the song. "If the fans love it, then I think we should try to do it out on tour."
The You Look Good World Tour launches on May 26 and takes Lady A and company across the U.S. and around the globe, with stops in Canada and South Africa. Lady Antebellum will also serve as headliners at 2017 WE Fest and bring along the "Yeah Boy" and "In Case You Didn't Know" singers.
Lady A's New Album Didn't Come Easy
Hottest Summer Tours of 2017
More From Taste of Country