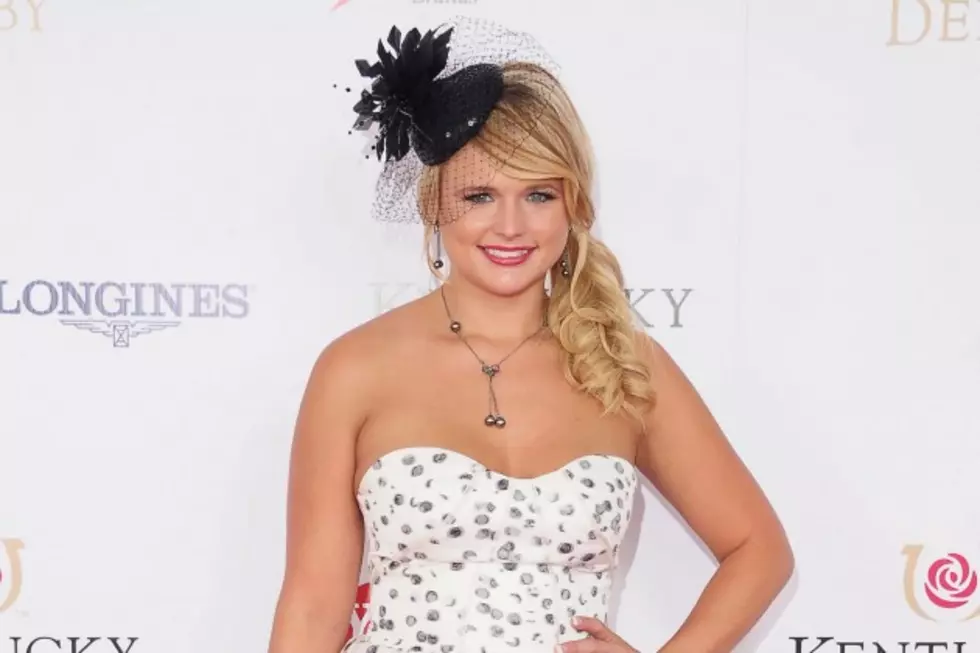 Miranda Lambert Auctions Kentucky Derby Hat on eBay
Bidding on Lambert's fashionable Giovanni New York Fascinator will end in just a few days on June 24, so hurry up and bid. Also up on the auction black is a custom-made 'House That Built Me' guitar adorned with photos of the popular country singer and lyrics to the award-winning song.
The MuttNation Foundation is a non-profit organization that speaks straight to pet-lover Lambert's heart. The organization raises money to build better shelters for homeless animals, encourage people to adopt stray pets and rehabilitate sick or unsocialized animals. Lambert has made headlines several times this year for picking up stray dogs from the side of the road, so the MuttNation Foundation is close to her heart.
So far, bidding on the topper is up to $295. The special-edition 'House That Built Me' guitar takes the cake though: After 33 bids, the guitar is going for $695. The winner will have the option to get the unique instrument autographed by Lambert yourself. You have just over two days to place your bid on some country music swag, so you better act fast! Click here to see the auction.
More From Taste of Country