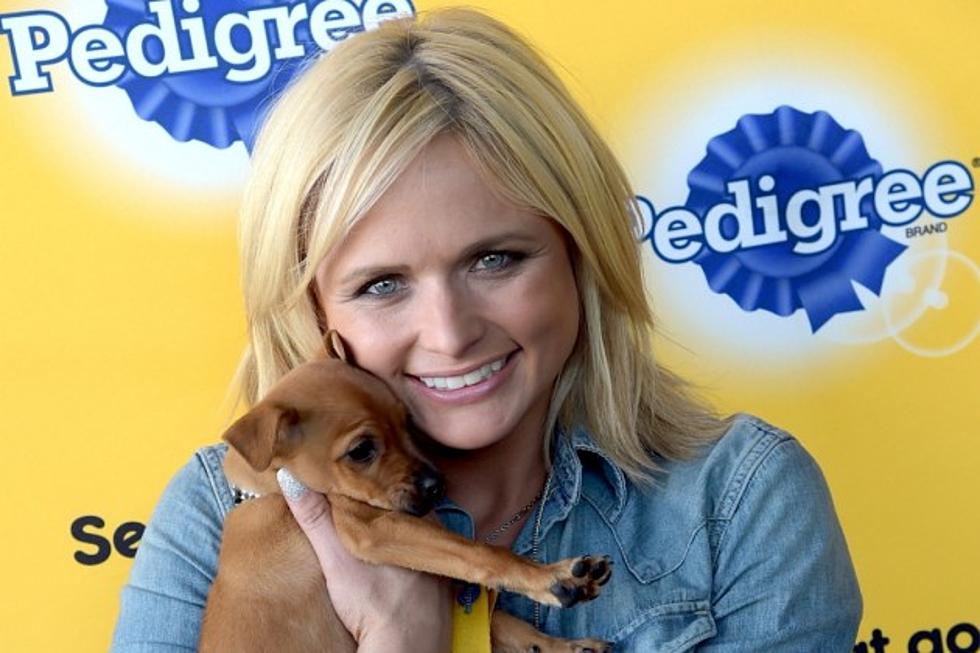 Miranda Lambert Books 8th Annual Cause for the Paws Benefit
Rick Diamond, Getty Images
Miranda Lambert's MuttNation Foundation has announced the 8th annual Cause for the Paws benefit, a two-day event that includes acoustic performances from Lambert and other award-winning singer-songwriters, a silent auction, food and more.
Cause for the Paws 2015 will take place Sept. 18-19 in Luckenbach, Texas, and all proceeds will go towards MuttNation Foundation to help end animal cruelty, neglect and homelessness throughout the U.S.
In addition to Lambert, there will be performances from songwriters Jessi Alexander, Jon Randall, Radney Foster and The Voice's Gwen Sebastian.
Lambert co-founded MuttNation Foundation with her mother, Bev, in 2007, and they have since raised $2.1 million to help animals in need. The organization transports animals out of kill shelters, funds spay and neutering procedures, hosts adoption events, funds medical treatments, and even opened a new shelter called Redemption Ranch for dogs in crisis.
"A lot goes into an event like this," Lambert's mom explains, "but nothing makes Miranda and I more happy and fulfilled than seeing a rescue dog in the arms of a loving family. That's what MuttNation is all about."
To purchase tickets for Cause for the Paws or donate to the cause, visit the event website. Prices begin at $100, all the way up to $1000 for VIP events.
Check Out These Pictures of Miranda Lambert's Shelter, Redemption Ranch
See What Miranda Lambert Has Been Up to Lately
More From Taste of Country