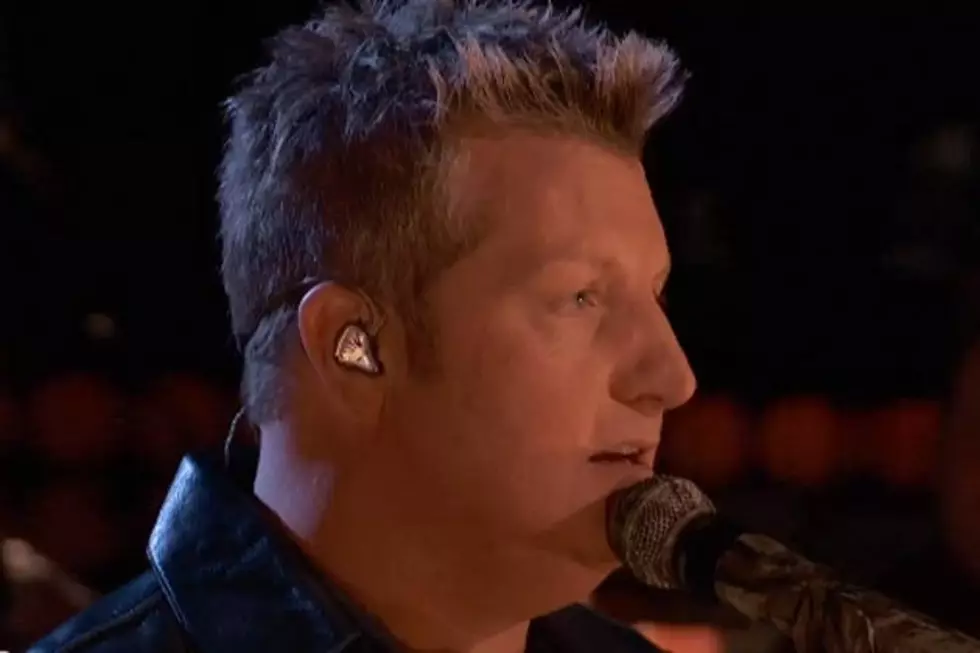 Rascal Flatts Perform 'Changed' With Cassadee Pope and Cody Belew on 'The Voice'
YouTube
For the second week in a row, country music reigned supreme on 'The Voice,' at least in terms of the special guest performers. Rascal Flatts performed 'Changed' on tonight's (Nov. 20) elimination episode. They received vocal assists from Cassadee Pope, who is on Blake Shelton's team, and Cody Belew, who is Cee Lo Green's team member and has a bit of a country twang.
The trio, who followed last week's guest performer Jason Aldean, began the song on a stage lit by tons of candles, singing the first verse and chorus. Pope and Belew performed the second verse amidst the crowd, making the performance immediate.
The two contestants eventually joined the Flatts on stage and flanked frontman Gary LeVox on either side, interacting with him on stage while they sang. It showed us that the hopefuls have stage presence, in addition to powerful voices.
It's worth mentioning that Pope sang Miranda Lambert's 'Over You' last night, and impressed the judges and the country so much that it was the No. 1 song on iTunes today. Even show coach Adam Levine said he wanted to see more of that country style from her. So that was another way that country music asserted itself on 'The Voice,' even though there is no "traditional" country artist still competing at this point.
In the post-performance interview, the Flatts talked about their new DVD package and joked that the one "strange" thing they have on their tour bus is photos of Shelton snowboarding...without snow. We think they were kidding.
More From Taste of Country