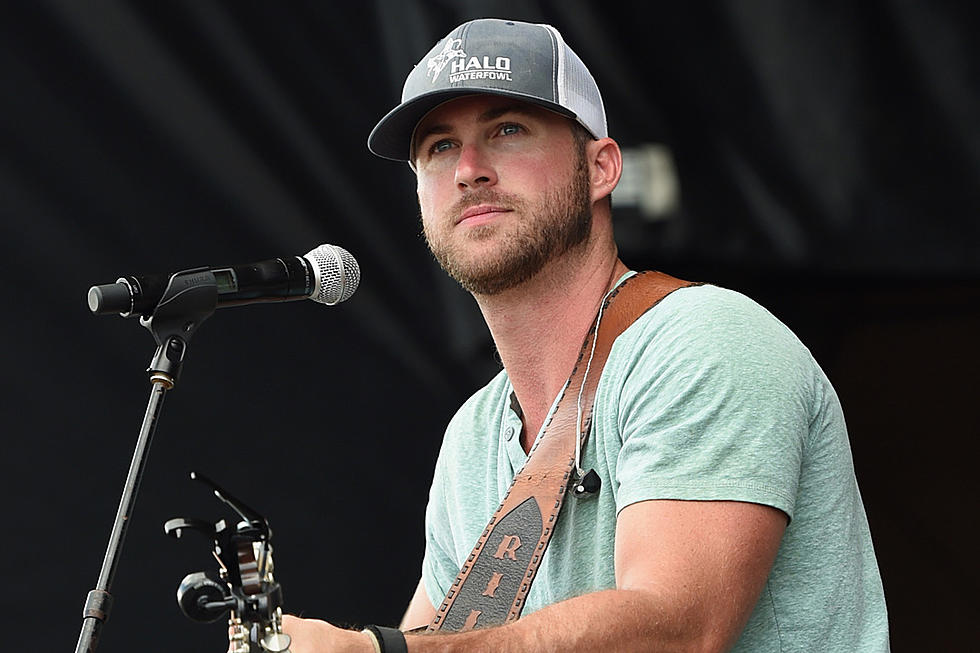 Riley Green Knows the Secret to Writing a Great 'Truck' Song
Rick Diamond, Getty Images
Riley Green didn't plan on making a career of country music...until he was already making a career of country music.
The "There Was This Girl" singer says playing bars on nights and weekends was just something he did for fun while at Jacksonville State University. A $100 here, a few free drinks there ... then all of a sudden he's being asked to open for known hitmakers like Chris Cagle, and people are asking for his originals.
"It wasn't anything like I was writing songs thinking they would ever be anything," Green tells Taste of Country. "I just wrote songs because I got tired of playing the ones I already knew."
Still Green resisted. After two years at JSU he took a straight job framing houses with his dad. A winning stint on CMT's Redneck Island provided exposure, but the Jacksonville, Ala. native didn't exactly run toward it. With the winnings he bought a boat and a camper and moved to a lake in a town known as Slapout, Ala., living there while he managed a garage-door company.
"I tried to be a grown-up as best I could, but the shows were always there," Green says. Slowly he started adding fans, enough to support his music and raise his profile on streaming platforms.
The shift from popular regional act to BMLG signed national act has been tricky to navigate, he admits. "I'm not playing to rednecks in Alabama anymore. It's the country, and the world, I guess you could say," Green says.
Fans who bought in early with songs like "Bury Me In Dixie" will appreciate his continued dedication to '90s country music. The single "There Was This Girl" is a song inspired by a conversation with Erik Dylan that summed up every bone-headed thing they'd ever done as being an effort to impress a girl.
"Break Up More Often," Green says, is the song that stretches him the most, and he even gets a little nervous talking about the vulnerable love song.
"I had never wrote a love song, I don't guess," he says, smiling. "I kinda struggle with that, maybe because I could never make it work."
"In a Truck Right Now" is the title track of his new EP, and it's a standout. The opening verse describes a 9-year-old little boy driving a truck with his dad's help.
"I can remember standing in the bucket seat holding the steering wheel, and Dad working the gas and brakes because I was too little to reach 'em," Green explains. "He'd always tell me, 'When we get to Carpenter's Lane I'll let you drive' ...I didn't know where Carpenter's Lane was at, so we'd always end up getting home and he'd say, 'Aww, I forgot.'"
The scene speaks to his songwriting philosophy. Yes, there are a ton of truck songs in country music, but if you write about your experiences (and trust Nashville's songwriting community) you can't re-write something that's already been recorded, and it's going to be original.
Green says that while growing up, his older sisters schooled him on bands like Sublime and Matchbox 20, but his first love was the country music on the radio.
"If someone tells me I sound like someone from '90s country, that's about the biggest compliment I can get," Green says. "That's definitely what I grew up on, and what I enjoy listening to."
Ultimately that's the sound that's driving his 40-city headlining tour this summer and fall. Look for him on the Outlaws Like Us Tour, beginning Aug. 9 in Huntsville, Ala.
Watch: Riley Green's "In Love By Now" Performance Is Contagious! 
Love '90s Country? Then You'll Know These Essential Songs!
See 50 Essential '90s Country Songs
More From Taste of Country