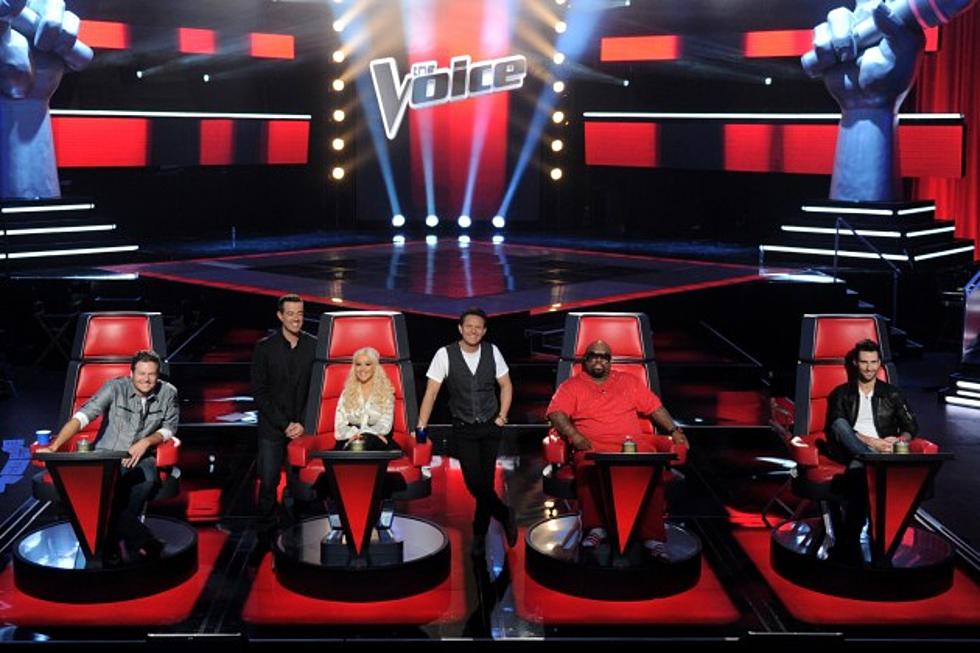 'The Voice' May Get New Coaches Next Season
It hasn't been long since Season 2 of 'The Voice' ended, with Team Blake Shelton member Jermaine Paul taking home the crown. But already, NBC is making plans for the next season of the hit singing competition, and network chief Bob Greenblatt has announced that the show will now air twice a year.
That's right, fans! 'The Voice' is going to give you twice the action and drama next time around. Although, sadly, you might not get a double dose of Blake Shelton. Adding an extra season to the line-up might conflict with the coaches' busy touring schedules, so NBC hasn't announced an official coaches' lineup just yet, as it could get a complete makeover.
"We've got deals and options on all of them for the next two cycles," Greenblatt said. "But they are all such busy, working musicians.... their schedules start to back up on each other. We don't know yet whether it will make sense for them to do two cycles."
Blake Shelton already has a jam-packed summer, with shows scattered across the country. And in October, he'll be playing a seven-day cruise off the coast of Miami with dozens of other artists, including Trace Adkins, Justin Moore, Jerrod Niemann and Chuck Wicks. It's hard to imagine Shelton having the free time to film a fall season, but nothing has been confirmed yet. Either way, it sounds like Blake will definitely coach again at some point and we can't wait to see him in action!
More From Taste of Country