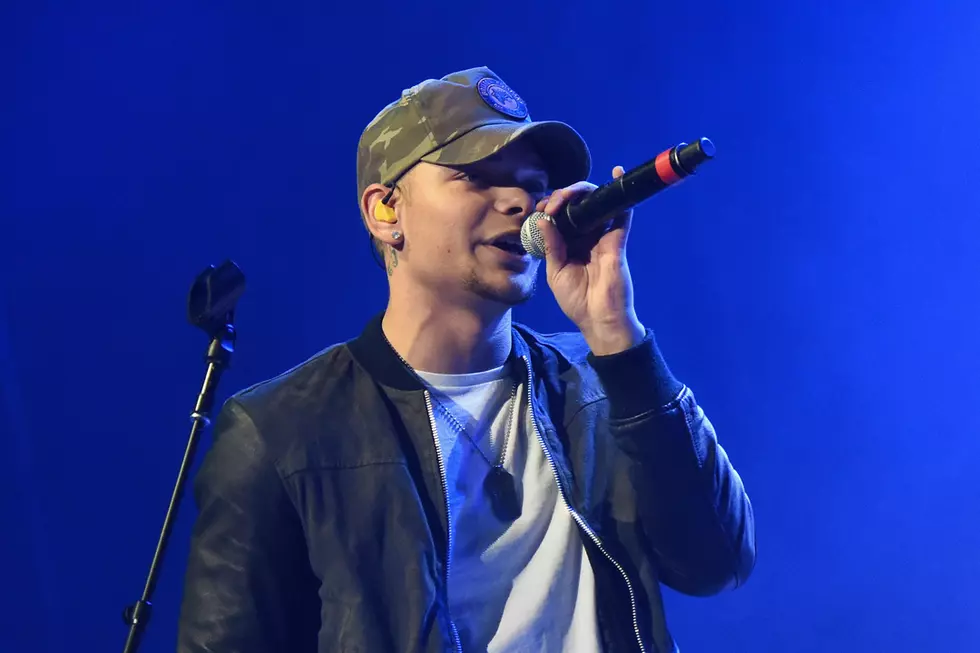 Kane Brown Chosen as Ambassador for NFL's New Era Caps in 2018 Season
Rick Diamond, Getty Images
Kane Brown likes caps, and now he'll get paid to wear them. The "Lose It" hitmaker has been chosen as an ambassador for New Era Cap Company — the official on-field hat of the NFL — for the 2018 season.
Brown is actually the only country artist to ever be selected for the campaign, which will also include NFL athletes Dak Prescott, Sterling Shepard, Jimmy Garoppolo, Ju Ju Smith Schuster, and Jamal Adams, along with model Victoria Brito, this year.
Brown also got to design a New Era hat that will also be available during the upcoming NFL season.
Did You Know These Country Stars Actually Played Football?
"This year, New Era sought a diverse group of athletes and artists to represent our 2018 NFL product collection," says Ryan DiNunzio, Director of Football for New Era Cap, in a press release. "This group pushes boundaries both on and off the football field aligning with our continued efforts to push the boundaries of sports and style with every NFL cap we create."
The news comes at the height of Big & Rich star John Rich's fiery reaction to Nike's choice of Colin Kaepernick for the brand's latest Just Do It ad campaign. Kaepernick, a former San Francisco 49ers quarterback, made global headlines when he chose to take a knee during the National Anthem in the NFL's 2016 season. Kaepernick also led a movement to protest police violence toward minority communities. Brown is mixed race.
In addition to his new deal with New Era caps, Brown was the only country artist chosen for a new Amazon Music ad campaign called A Voice Is All You Need, which also features Ariana Grande, Kendrick Lamar, SZA and Queen.
Kane Brown's Truck Has a Name — Can You Guess?
More From Taste of Country