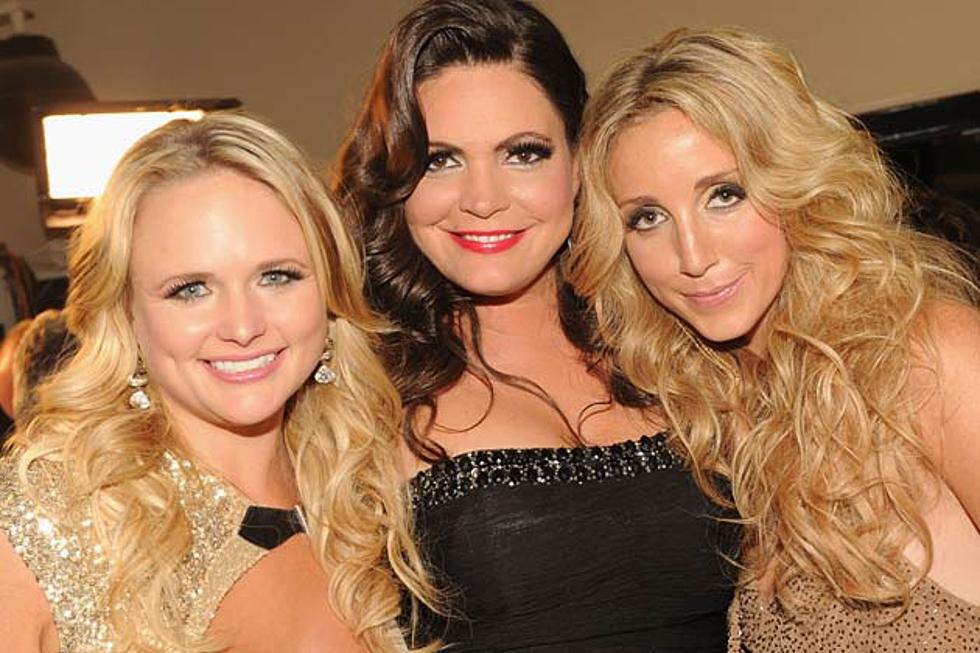 Pistol Annies Draw From Real Life, Marriage for New Album
Rick Diamond, Getty Images
Pistol Annies have just released their second album, titled 'Annie Up,' and in a new interview, the critically acclaimed country music trio talk about how their real lives helped shape the music they've made this time around.
"This album is about right now," Miranda Lambert tells the Tennessean. "When we were doing the first record, what we had in common was our raising, what we loved, where we were from. Now, the thing we have most in common is our home lives or our relationships. We're all living in it like normal women, so it's destined to come out."
Since the release of their debut album a few years ago, Lambert married Blake Shelton, while Angaleena Presley married the trio's former tour manager. Ashley Monroe is engaged to Chicago White Sox pitcher John Danks. Songs like 'Unhappily Married,' 'Workin' Man,' 'Trading One Heartbreak for Another,' and 'I Hope You're the End of My Story' document the various stages of relationships.
"I feel like it's the most unnatural thing for two humans, especially of the opposite sex, to live in harmony under one roof," Monroe observes. "You realize how different men and women are."
"But it's awesome," Lambert interjects.
"It is awesome," Monroe acknowledges. "But I want a woman cave. I want a woman cave and he can have a man cave. We already do that. I'll say, 'Do you want to go play Xbox? I'm going to watch 'Ellen' for a while. Up (the stairs) you go.' It works."
The trio had to carve out the time to record the new project out of three very busy schedules, with Monroe releasing her solo album 'Like a Rose' recently and Lambert constantly on tour, while Presley has been settling into married life while working on a solo album of her own. She also has a son from a previous marriage. Despite the challenges, they are all determined that their sophomore effort together won't be the last one.
"The songs came; you have to do it again because God blessed us with all these songs," Presley says.
"And we have fans," Lambert points out. "When fans love you and then you don't deliver again, that's just rude."
More From Taste of Country