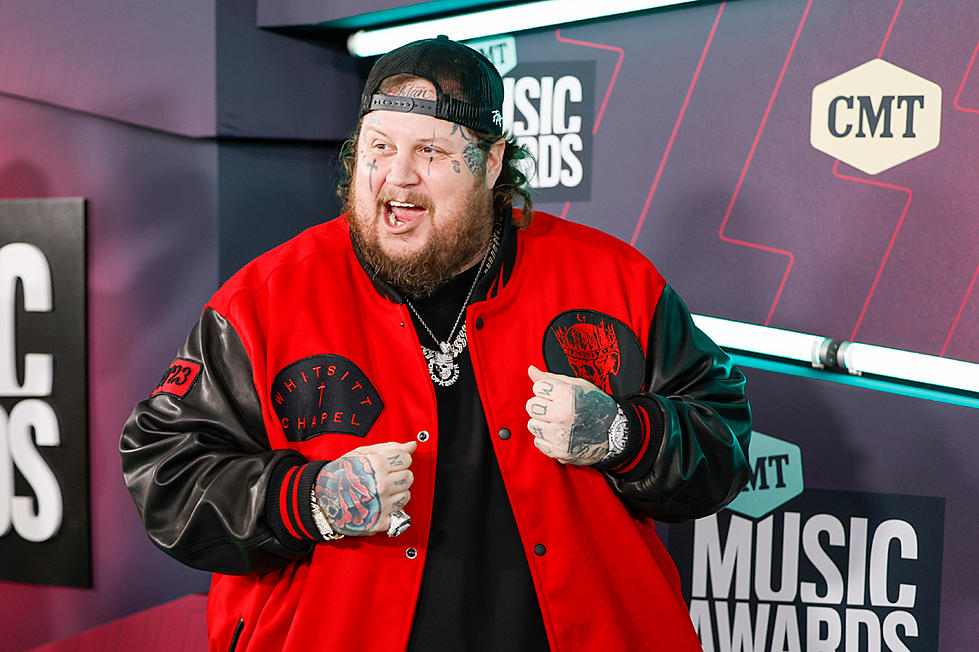 Jelly Roll Joining Morgan Wallen as a 2024 Gulf Coast Jam Headliner
Jason Kempin, Getty Images
Just weeks after wrapping its 2023 festival, the Panama City Beach-based Gulf Coast Jam is already gearing up for 2024 with some serious star power.
Jelly Roll is joining previously-announced headliner Morgan Wallen at next year's festival, headlining the Friday night slot on May 31, 2024. It's the latest in a string of career and live show highs for Jelly, who's set to embark on his heavily-anticipated 2023 Backroad Baptism Tour later this summer.
The singer is also still riding the momentum of his early-June Whitsitt Chapel, which features the rapidly-rising single "Need a Favor." Last month, "Need a Favor" became the first song to ever break the Top 10 on both the Billboard Country Airplay chart and the Billboard Mainstream Rock Airplay chart. The song is also a highlight of his current live shows: Jelly recently shared video from a show in Minneapolis, in which he led the crowd in a fiery, a capella scream-a-long of the chorus.
The Backroad Baptism Tour is one of the hottest-ticket upcoming country tours of 2023. The singer is currently rolling out special VIP and meet-and-greet packages for the shows, including one meet-and-greet option for fans of his wife, Internet personality and podcaster Bunnie Xo. "I'll be crashing as many of them as I can," Jelly added in a "Bunnie appreciation" Instagram post.
Wallen's headlining stop at the 2024 Gulf Coast Jam comes after he had to cancel his headlining appearance at this year's festival due to being placed on six weeks of vocal rest.
VIP package options for the 2024 Gulf Coast Jam are already sold out, but four-day general admission tickets are available now. The 2024 Gulf Coast Jam will take place from May 30-June 2, 2024.
2023 Country Music Festivals Guide
Enjoy an updated list of country music's best festivals, across America, Canada, Great Britain and more. This list of 2023 country fests will be updated to reflect postponements, cancelations or lineup adjustments.
More From Taste of Country